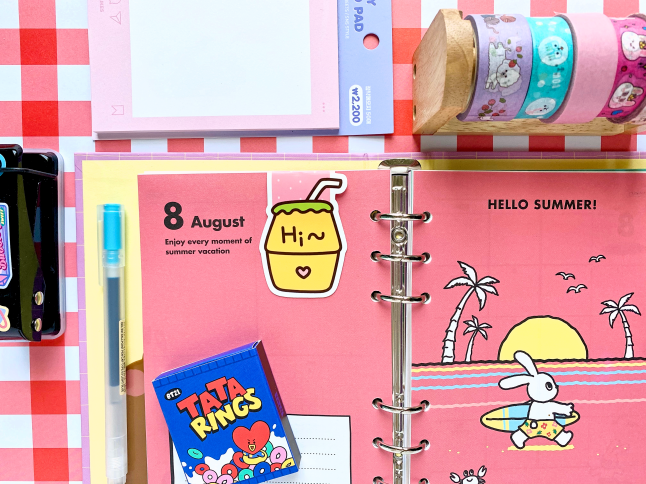 Welcome to a new monthly featuring I'm introducing to the blog which I decided to name 'This month'. I was tempted to start posting monthly favorites again but slightly different. Even though I make weekly posts that are kind of like a favorites post I sometimes forget to post certain things and want to and go more in-depth on certain things. So, think of this as an extended version of my Dear Diary posts.

*DISCLAIMER: Links included in this post might be affiliate links. If you make a purchase with the links I provide, I may receive a small commission at no additional charge to you.

What I watched
The Umbrella Academy – Season 2
I binged the whole season of The Umbrella Academy the weekend it was released. The show finished with yet again another cliffhanger which makes me really excited for the next season!

Aggretsuko – Season 3
I relate to this show so much it's ridiculous! If you haven't seen Aggretsuko I HIGHLY recommend it. It's cute, quirky, relatable, and heart-wrenching at times. By the way, was I the only one who cried at the end?

What I Listened
Beyonce – Bigger
This is the opening song in Black Is King, as soon as I heard this song it really resonated and comforted me. Beyonce singing to you that may think you're worthless but the world needs your voice is really moving.

BTS – Dynamite
I love BTS and this song is definitely my summer song of 2020. However, I'm not sure if I'm alone on this but I hope that more K-pop groups aren't forced to sing in English because of this. I don't want to rant about this topic because I can go but I'm just saying that you don't hear Ariana Grande singing in Korean so why do people want to hear K-pop artists sing in English so much? Just because you don't understand? Then learn it! If you don't have time to learn and you're uncomfortable listening to a language you don't understand then don't listen to K-pop! This also goes for when idols do IG or V Lives. As someone who discovered K-pop a long time ago it really frustrates me when I hear people say "Speak English" or "I can't understand you". Most Korean idols don't know English so don't expect them to speak it and even if they're learning it they may not be comfortable speaking or singing in a different. Alright, rant over.

Dreamcatcher – BOCA
One of my favorite girl groups at the moment. I'm all for Dreamcatcher's dark vibe. This song is as amazing as their past songs. If you haven't heard of Dreamcatcher or any of their songs I highly recommend listening to their catalog of music because I really think they're one of the most unique K-pop groups at the moment.

The Killers – Imploding the Mirage
The Killers is my favorite band so when they released a new album I hurried to listen to it. There were a few favorites but Imploding the Mirage is probably my favorite track of the bunch.

K/DA – The Baddest
I found out about K/DA last year when they released their debut song. Two of the members of (G)I-DLE are in the virtual girl group which was created for League of Legends (I don't play LOL so I'm not sure if they're playable characters or what). They didn't release a music video for this song but I think they plan on releasing more music under K/DA which makes me really excited!

What I Bought
believe in your own magic oracle deck
I was searching for an oracle deck to go along with my Tarot deck but the one I was originally drawn to was a bit expensive so I waited and found this one! Like, with my tarot deck I fell in love with the modern representation in the illustrations. I still need to practice oracle more to get comfortable with it because, unlike Tarot, Oracle decks are all different so the messages are also different from each deck. I still haven't studied this deck enough to know its meaning so I just look at the illustration of the cards and try to interpret that into my readings.

Bigelow Lemon Ginger Herb Tea Plus Probiotics
Stomach issues aren't new to me. I've been having them for the majority of my life due to my anxiety, I get severe stomach pains to the point where I can't go out. I've gone to numerous doctors about this problem and they all say it's stress-related and that I should practice self-care to better manage my stress. I started to do my own research and found that ginger can help settle an upset stomach and has many anti-inflammatory benefits so I've been drinking golden milk lattes and ginger tea to help ease my stomach pains.

Whilst on my search for a suitable ginger tea, I came across this one online. A lot of ginger teas can be very potent due to the ginger but I love the taste of lemon in teas so I picked up this tea and OMG! Whenever I have stomach issues I will make a cup and it really does help soothe my stomach. Not only that but I will also find myself drinking this tea even when I don't have an upset tummy simply because I love the taste so much! I prefer coffee over tea any day but sometimes I find myself forgoing my evening iced coffee for a cup of this ginger tea instead.

Things I Love
Essential oils in the shower
I've been using essential oils in the shower as an aromatherapy technique to either wake me up in the morning or calm me down in the evening, it makes you feel like you're in a relaxing sauna. My favorite essential oils to use are lemongrass and lavender.

Insight Timer
This month I really fell in love with meditation. I've been trying to make meditation a part of my every day for years but there was something in August that made me gravitate towards meditation. There were days where I did accidentally skip a session but I would say that I meditated a majority of the days in August. To the point where I started to crave meditation, strange I know. Maybe, I'll make a post in the future if you like because I do have some tips that might help those who are interested in starting meditation but find it difficult.

For a long time, I used a 5-minute calming music video I found on Youtube but I really love this app because it allows you to create your own meditation. You can choose at long of meditation as you want and you can also pick music and bells to go along with your meditation. They also offer a bunch of guided meditations for free. I do both, I like to do the guided meditations to align my chakras.

Chakra Meditation
Late July/early August I started getting fascinated about auras (can any of you see auras?) which lead me into getting interested in chakras because both are somewhat connected. As a way to identify my aura, I've been trying out various chakra meditations to help align all my chakras. I found many chakra meditations on Insight Timer, sometimes I will do 5-minute per chakra or perform a 15-minute full-body chakra alignment meditation, depends on how I'm feeling at the moment.

Goals for next month
Start filming Youtube videos again
I've been slacking on Youtube for a while and it shows. I really enjoy making and editing videos for you all but I've run out of ideas! lol. I don't just want to make my channel all about journaling but crochet videos take forever to record or edit to the point where it makes me really anxious so I've been putting it off. I have like 1-2 ideas for videos planned out but I could always use more suggestions, so if any of you have then please leave me a comment on what you would like to see.

Exercise regularly
I recently mentioned that I've been trying to get back into working out. As much as I love all the physical and mental improvements yoga has done for me, I want more. I love the rush of a good workout and how energized I feel afterward. I'm slowly trying to add workout sessions after my yoga sessions because I don't want to exhaust myself.

Sleep
What is sleep? At this point, I don't even know anymore, that's how bad my insomnia has been! I feel like I've tried everything at this point but have had no luck. When I do happen to get tired enough to actually "sleep" it doesn't last more than two hours. You would think that with all the yoga, meditation, and tea that I've been drinking that I would have a healthy sleep schedule, but no. One of my goals in September is to sleep at the appropriate time. I might just have to stay up a full 24-hours to force myself to sleep which if you've ever tried before you know those aren't fun.

Posts I Loved
How to Design your own Amigurumi Crochet Pattern
6 Mindful Social Media Practises To Make You Happier Online
How to smell like vanilla
Hobonichi Techo 2021 Lineup Reveal Event 
Being British-Chinese During the COVID-19 Pandemic

Posts From The Month
The ABCs of K-Pop Playlist ♥ 2015-2016
Come Visit Lavendula ♥ Dream Address
My Experience Living in South Korea ♥ Mooey In Korea
Lovely Things ♥ AUGUST 2020
Giving My Nintendo Switch A Makeover
How I'm Learning Tarot ♥ Tarot Beginner Tips

What did you do in August?