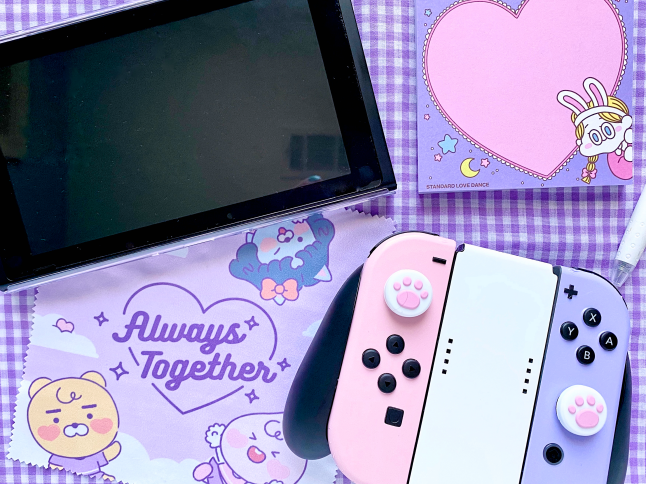 *DISCLAIMER: Links included in this post might be affiliate links. If you make a purchase with the links I provide, I may receive a small commission at no additional charge to you.

After I heard the news of a special edition Animal Crossing Nintendo Switch I got jealous because I've always hated the grey Nintendo Switch color so I decided to transform my boring Nintendo Switch a kawaii makeover! Go check out the video and remember to like and subscribe to my channel for more videos!

I bought this adorable pastel decal skin. I only planned on buying the Joy-Con skins but after applying the white decal on the controller I now want to get the rest of the set! They also have an Animal Crossing decal set which I almost bought and I just saw this skin and I need it in my life! Maybe next time. The New Horizons case that I bought came with a screen protector so I added that to my Switch because it didn't have any screen protection. I also purchased a crystal clear case to protect my Switch from scratches. If you plan on buying these please note that you can't use them when using the charging controller. They're also difficult to take on and off. Lastly, I bought some new kitty paw silicone caps. This time I choose white and pink ones to match the Switch skin that I bought. I hope these last longer than my last set of kitty paw caps did.
Do you own a Nintendo Switch? Have your customized it before?