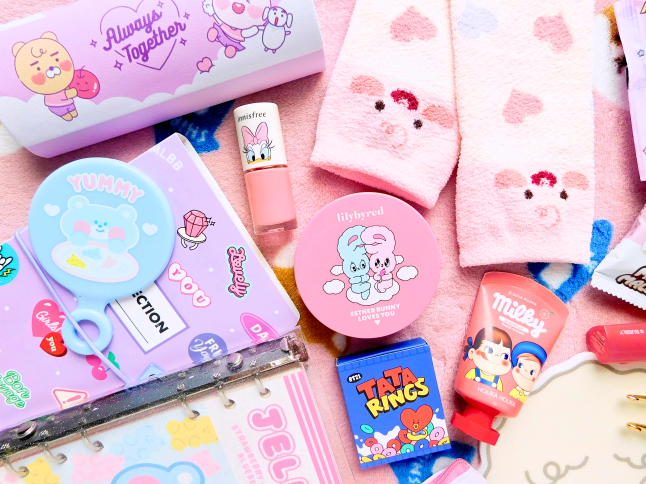 While I was in South Korea I accumulated lots of cute things. So much that I thought I would share all the cuteness with you all! I also filmed a video with more items and showing you a more in-depth view of each item. It will be up later this week. Until then, enjoy this post and please wait for the
Youtube
video. UPDATE: Watch the video
here
.
1. Kakao Friends X TWICE Always Together Collection Glasses Case – When I went to the Kakao Friends a lot of the Kakao Friends X Twice collection was on sale. The collection is 100% my style because everything is pastel pink and purple so I picked up a few things. I really needed a case for my glasses and you can never have enough socks, right?
2. Kakao Friends X TWICE Always Together Collection Socks – The socks are so fluffy I'm afraid to wear them because I think I'm going to ruin them! haha
3. Daiso Korea Pastel Crochet Hooks
4. Lower Belly Heating Pad
5. Bunny Marshmallow –
At the supermarket, they had a display of lots of cute Valentine's Day things. One of them being,
this hot chocolate set
. I posted on
my IG story
what the marshmallow looks like when in a hot beverage. I have one marshmallow left so I'm saving it to use in a cozy journal with me video.
6. Artbox Dog Mousepad – Mousepads are an item they have a lot of in Korea, I literally see them in every shop. The first time I visited Artbox I saw some dog butt mousepads and made a mental note to go back and buy one before I left. When I went back all of the mousepads I wanted were sold out, isn't that just the way? I decided to check one more Artbox before I left and was able to find the last dog butt mousepad!
7. Babichon Wet Wipes
9. Peko Beauty Blender Holder – This is a beauty blender holder. It comes with a suction cup so you can adhere to the bathroom mirror which is what I did so I can remember to wash it. Probably the cutest thing I never knew I needed! haha
13. Babichon Pouch – Can you tell I love this character? haha
14. Daiso Round Mirror
15. Daiso Cherry Blossom Pouch – Before I left Korea, Daiso released their Cherry Blossom collection. Everything is pink and floral! I can't wait to go back to purchase more of the Cherry Blossom items!
16. Jelly Pencil Case
17. BT21 Sticky Notes –
Can you believe I forgot to include these adorable BT21 sticky notes in all of
my Korean stationery hauls
? Line Friends X BT21 has such cute stationery at the moment. I especially love the food collection so I bought two sticky notes from the collection. hehe
18. Jelly 6-ring Journal –
If you read/saw
my Planner 2020 post
then you know that I bought my fist 6-ring planner. Well, I also bought another one because Daiso had a cute journal for only $3! Can you tell I'm also a fan of this character? haha
19. Artbox Sticker Book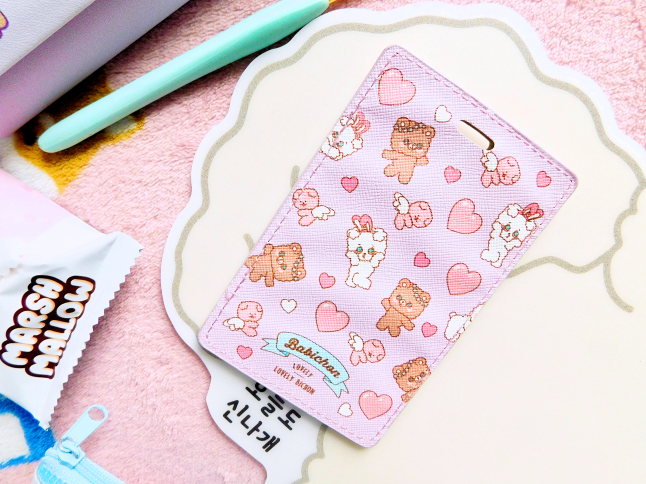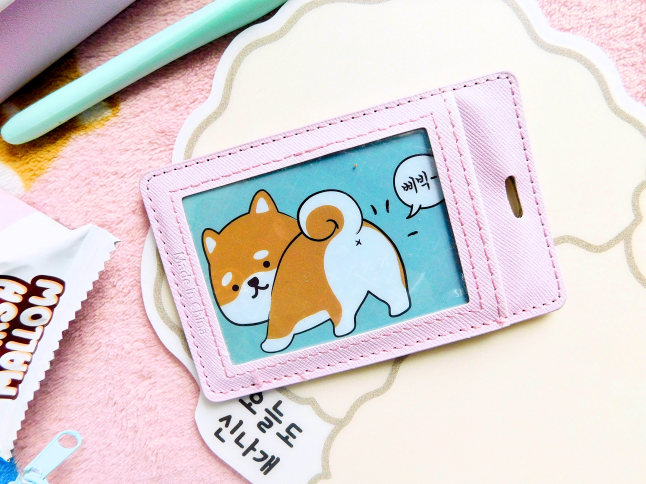 20. T-money card – T-Money cards are an essential item in South Korea if you plan on using public transportation. They sell special T-Money cards with cute designs for extra $ but you get these super cute card stickers at Artbox and they're less than $1! I recommend that if you like to be extra and customize everything, like me. haha
What's your favorite item?