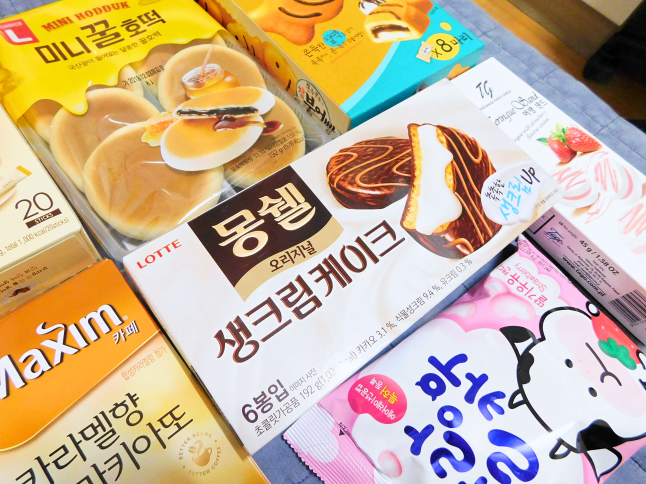 Watching: Titans! This show is available on Netflix in South Korea!
Drinking: Coffee and water
Eating: A bunch of Korean snacks
Loving: All the cuteness of South Korea!
Excited for: My Korean class to start next week. I've been feeling really homesick and lonely, plus I'm pretty sure I've been experiencing culture shock since arriving in Korea. I really want my class to start so I can distract myself from my thoughts.
Practicing: Trying to improve my Korean.
Working on: How to take blog photos in this tiny room. Every time I try to take flatlays you can see the shadow of my hand or camera. I've been working on my angles which is why this photo is slanted. lol
Quote:
The "earth" without "art" is "eh."
This is my first blog post written in South Korea! Follow me on Instagram to follow all of my Korean adventures. By the way, what time should I post my blog posts? Should I stick to my 3:30 EST posting schedule or change it up or do you even care?