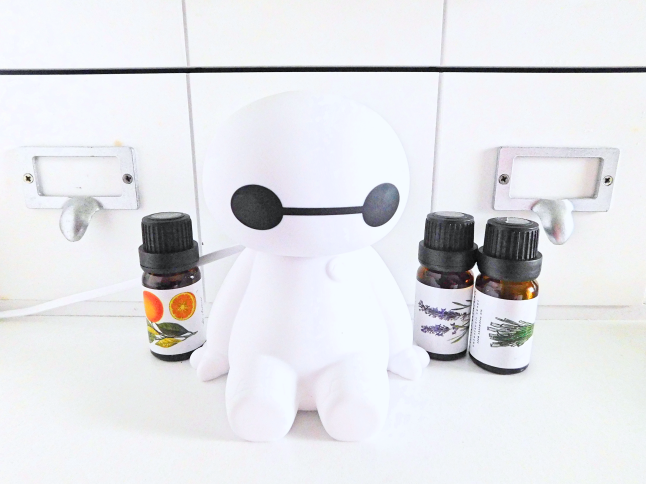 Aromatherapy is something that I've always been interested in but knew little about. Not too long ago my mother bought two scent diffusers for our home, one for upstairs and the other for downstairs. Even before I found out that she bought these diffusers I noticed this amazing scent that reminded me of walking into a LUSH store hit my nose whenever I came home from work. I later found out that this pleasant amora was coming from these volcano-shaped diffusers that inside held the intoxicating oil that is lemongrass. This was my first time experiencing aromatherapy.
The fact that a certain scent can alter one's mood is fascinating to me! This is why I decided to purchase my own mini oil diffuser for my bedroom. Through, aromatherapy hasn't "cured" any of my mental health issues it has enhanced my mood and bettered my self-care routine. Today, I'm sharing my routine on how I use aromatherapy, what products I use, and which essentials oils do what.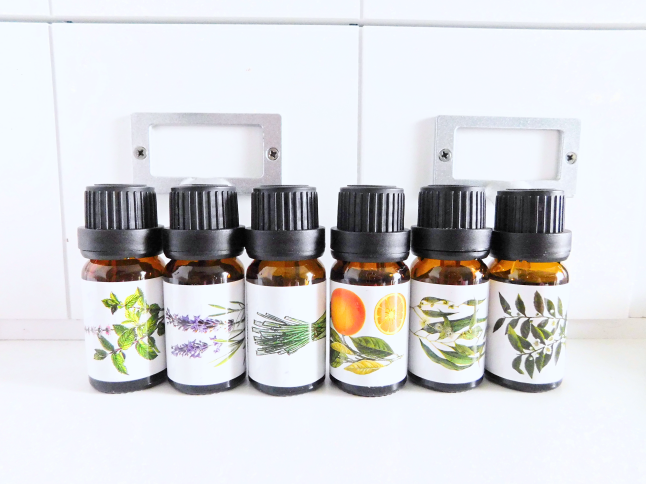 I bought
this essential oil set
off of Amazon for a couple of dollars. It comes with 6 scents. Lemongrass, peppermint, lavender, sweet orange, eucalyptus, and tea tree.
Lemongrass: Helps promote calmness and clarity. Helps relieve fatigue, confusion, and jet lag.
Peppermint
: Helps promote sharp memory, concentration, clear thinking, and acuity. Helps relieve fatigue
.
Lavender: Helps promote cognitive functions, tranquility, peace, alertness, and calmness. Helps relieve anxiety, depression, irritability, panic attacks, and stress.
Sweet orange: Helps promote optimism, peace, happiness, and confidence. Helps relieve anger, depression, fear, stress, and irritability.
Eucalyptus: Helps promote optimism, concentration, and memory. Helps relieve stress and sadness.
Tea tree: Helps promote strength, morale, and calmness. Helps relieve stress.
My favorite scents are eucalyptus, lavender, and lemongrass (the oil that reminds me of LUSH). I also like to make a combination of 1-3 drops of different oils. My favorite blend at the moment is sweet orange and eucalyptus!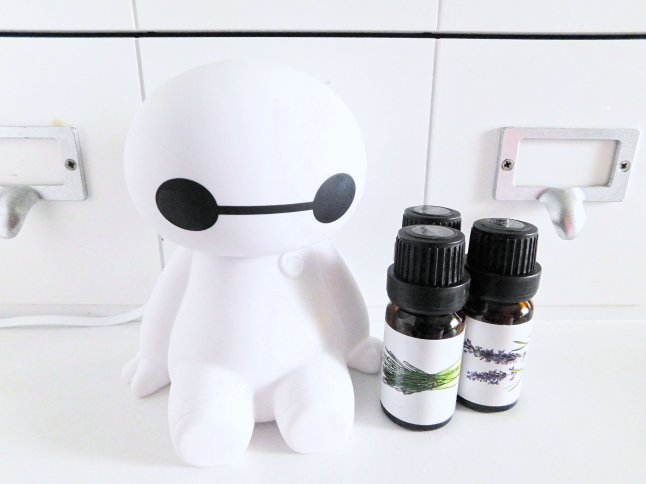 The oil diffuser/humidifier I'm using is
this one
from Amazon, I bought it because it's Baymax! I drop 5-10 drops of whatever essential oil I feel like using and let Baymax do his job. Even though the diffuser is tiny (about the size of my hand) the scent from the oils is really powerful and can fill up my spacious bedroom. I keep the diffuser on when I'm working by my desk. In the morning, I use energic oils like peppermint and orange to activate my productivity. At night, I switch to a night blend that consists of a lavender and tea tree to help relax me and get me in a zen mood.
Have you tried aromatherapy?
Related Posts