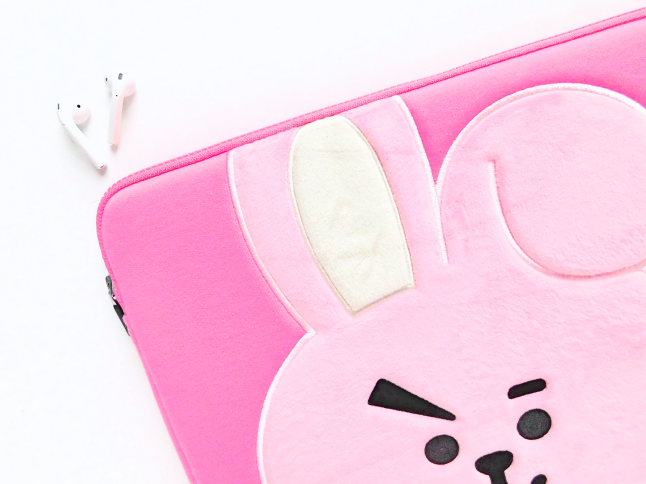 #1 How was your Christmas? Mine was a lot more emotional then I wanted it to be but whatever. On Christmas Day I watched Bird Box on Netflix with my younger sister. It was thrilling and suspenseful, would recommend. Has anyone else seen it?
#2 One of my Christmas gifts I received was AirPods! It was one of the things I was asked for Christmas and I was surprised when I saw that I got them for Christmas. I got myself that BT21 Cooky laptop sleeve because I have yet to buy a new laptop case for my Macbook. Isn't it the cutest! BT21 had a bunch of things on sale so I picked up a few things which I may show in a later.
#4 We are headed to Orlando this weekend to celebrate the New year's Eve at Walt Disney World! We've celebrated both Christmas and New Year at Disney World before, always crowded but memorable. I will be posting some fun Disney stuff on my Instagram stories so you can look forward to that.
#5 If your 2019 New Year resolution is to eat Vegan
here
is a helpful blog post on how to order Vegan at Starbucks.
#6 I hope you enjoyed Blogmas this year. Sadly, this will probably be my last year participating in Blogmas. I was going to write an entire post on this (which I may still do) but I just didn't enjoy this year Blogmas as much as I did when I first started doing Blogmas. Plus, I realize that a lot of people don't read blogs in December because they're probably busy with other holiday festivities. Next year, I will just make a few special holiday posts but not blog every single weekday in December like what I did this year. There is still one more Blogmas post left that will be going up on Monday and then I will be taking a short break.
#7 This is also my last Coffee Chat of the year (Yep, I missed 4 this year! One in January, one in May and two in July for those keeping count). I hope you enjoyed these posts. I will be reformating and starting a new weekly series which I hope you will equally appreciate.
HAPPY NEW YEAR!
Posts from the week