My friend recently went to South Korea and asked if I wanted anything because she knows it's my dream to visit South Korea. I only asked her for a few things but she ended up sending me a box packed with tons of stuff! I asked her if I could share what she got me and said yes, so here is what was in my care package.
I always ask for sheet masks because South Korea is known for their sheet masks. Jenny got me a foam cleanser by TonyMoly from their collaboration with Pokemon. I just finished my Cosrx cleanser so this came just in time!
In the package was lots of Korean candy which I wasn't expecting! Fruity candy, cola candy, choco pie, and Takoyaki flavored chips. I can't wait to try these!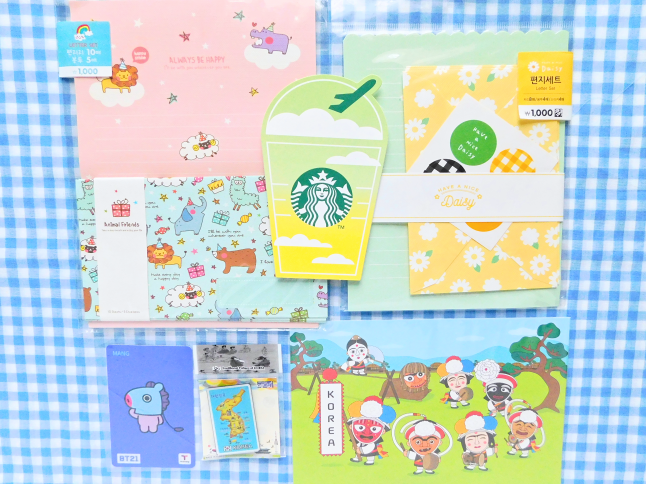 She also got me the cutest letter sets! I can't wait to send these to my pen pals, the one with animals is my favorite! She also got me a Starbucks postcard which I loved because I love Starbucks!
Jenny follows my blog so she knows that I've been talking nonstop about BT21. She used a Mang transportation card while she was in Korea and gave it to me because she knows I'm a huge BT21 fan. Next to the Mang card is a magnet of Korea and a Korean postcard, both of these are definitely going up on
my dream board
!
Another thing that I asked Jenny to get me was a Nylon magazine to help with my Korean reading, every time she goes to South Korea she gets me an issue. Nylon is my favorite magazine and they always seem to have some of my favorite idols or actors featured in the magazine, this time it was The Boyz who I'm not really familiar with but I will keep my eyes on them.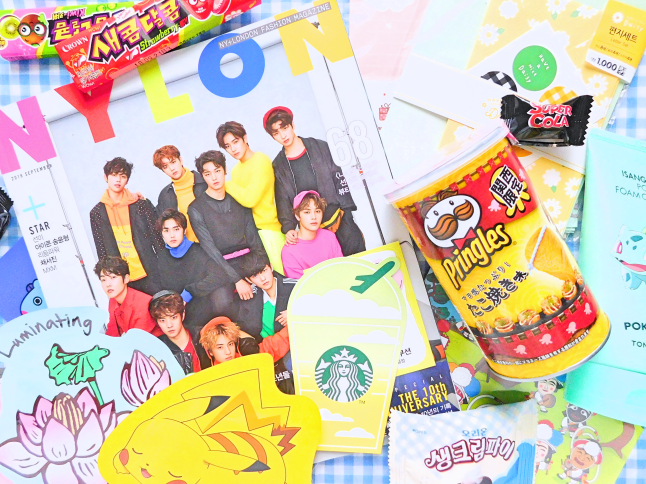 Have you been to South Korea before?
Related Posts