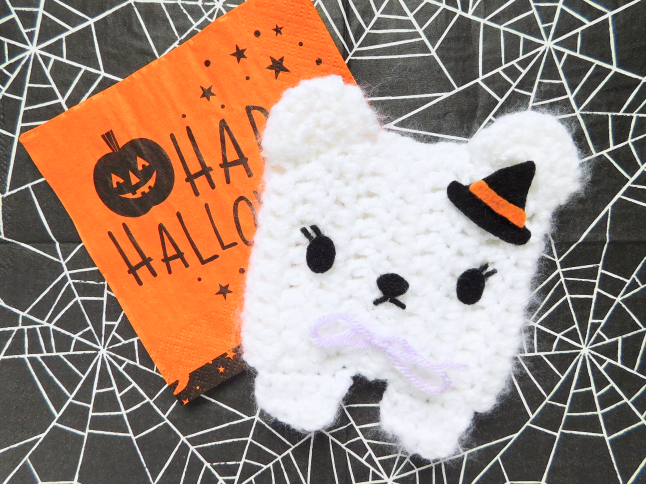 #1 Last weekend I went to the mall with my younger sister and we ran into one of her friends who said I looked 7. SEVEN! What? I'm 25! I would understand 16 for something but 7! Really? I mean I was wearing a fuzzy Barbie sweater but that's beside the point. haha
#2 RM's mixtape is amazing! That's all.
#3 I started watching
The Haunting of Hill House
last weekend and hoping to finish it this weekend and also starting
The Chilling Adventures of Sabrina
. This is how I'm going to celebrate Halloween.
#4 This week's episode of Is Ths Adulting? with And That's Why We Drink (both were featured in my favorite podcasts) had me dying! If you were wondering what episode you should start with I highly recommend this episode, you get two shows in one!
#5 How cute is that coffee cozy I made? I saw this picture of the Halloween coffee cozies that Tully's Coffee Japan released this month and really wanted one but since I don't live in Japan I decided to make my own! I used the base of my PSL sweater crochet pattern and used a slicker dog brush to create that "teddybear fuzzy" effect.
#6 I'll be picking the winner of the GOT7 giveaway this weekend so make sure you check your emails. Don't worry if you didn't win because a new giveaway will be going up next week!
#7 If you love the content I post on my blog and would love to digitally buy me a cup of coffee I would really appreciate it! Buy me a coffee
here
.