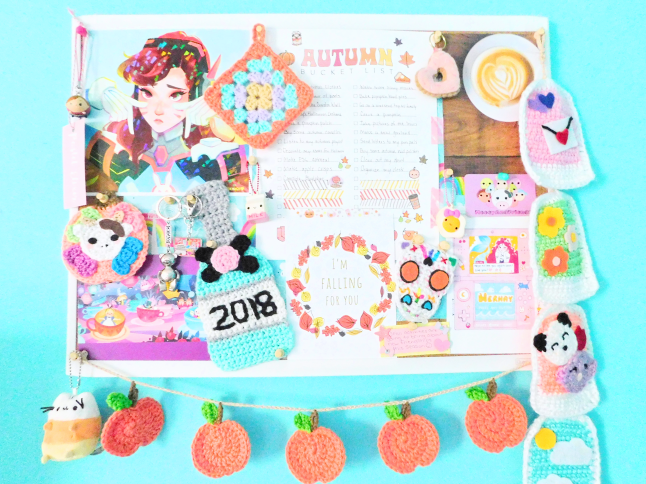 I wasn't on planning on posting an updated mood board during Blogtober. However, recently when I was moving out my belongings for them to install the wood flooring I had to take down everything off my bulletin board which was the perfect time to rearrange my board. I'm someone who needs to be in a creative environment in order to be inspired. The items that I keep on my bulletin board are things that help me to stay inspired on days when I'm feeling unmotivated so it's important to make this space bright and colorful. I'm my happiest when I'm surrounded by things that make me smile.
If you've seen my past boards then you'll notice that they're all somewhat similar which is why I thought it would be fun to add a theme to my board to match the time of the year. Of course, I still kept my usual style but I also added some autumn and a few Halloween pieces.
That Pusheen candy corn keychain is currently resting on my board but I do plan on attaching her to my bag.
Lastly, strung across the bottom of my bulletin board is a
crochet pumpkin bunting
. I'm still not sure if they look more like pumpkins or peaches. haha
Related Posts