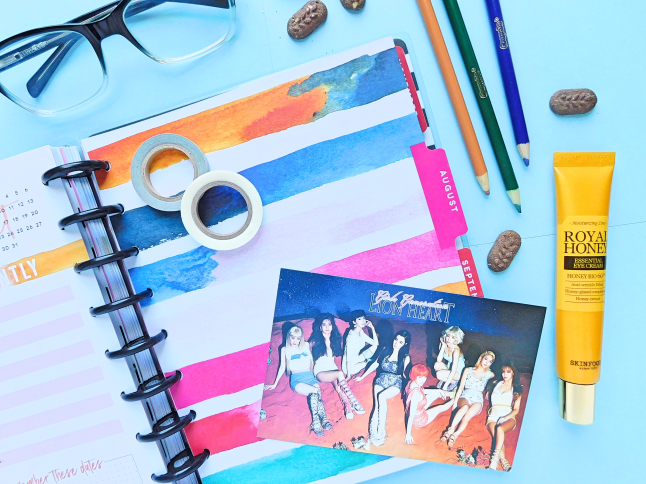 1 Listening to true-crime podcast at night.
2 Feeling positive about the future. This feeling could go away though.
3 Finally bought my website domain.
4 Returned old laptop.
5 Quality home alone time.
6 Binged on Meteor Garden.
7 Survived my first doctor's appointment by myself. #adulting
8 Rewarding myself with boba.
9 Found the Zebra Midliners set at Target!
10 Going grocery shopping. I have a strange fascination with grocery stores.
11 Lucy went to the groomers and came back so bright and fluffy!
12 Bought my new laptop!
13 My Pink Mercy shirt arrived in the mail.
14 Listening to old K-pop songs in the car with my sister.
15 Buying a power strip. lol
16 My MacBook arrived!!!
17 TGIF
18 My pastel pink laptop case came in the mail.
19 Practicing my handwriting.
21 Receiving a letter from one of my pen pals on bad days. Thank you for cheering me up Jenny!
23 Getting a new mouse for my MacBook.
24 BTS Love Yourself: Answer
25 Went to a revolving sushi restaurant.
26 Blog planning.
28 D.VA's Nano Cola Challenge!
29 Found a new paranormal podcast.
30 When people compliment your work.
31 First PSL and pumpkin scone of the year!
Related Posts