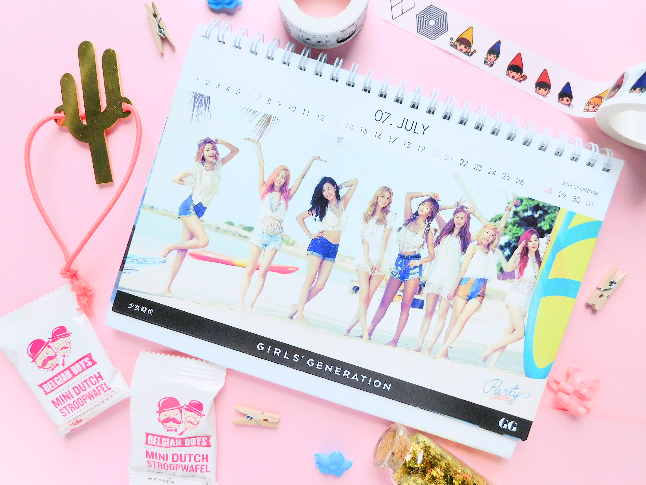 1 A new summer smoothie combination. Recipe
here
.
2 Posting two Instagram photos in one day!
3 Scoring a book I've wanted on Amazon for only $1!
4 Watching Legally Blonde 2 which is about trying to get an animal testing bill to pass so that the dog can be reunited with its mom. Cute!
5 Discovering a Hobonichi dupe for an affordable price.
6 Found 3 sets of sheet masks to last me a whole month.
7 Bringing Lucy with us on a family trip.
8 The fact that they had a couple of vegan/vegetarian-friendly options in Miami.
9 Arriving home safely.
10 Cow appreciation day.
11 Catching up on podcasts.
12 Taco Bell nacho fries return!
14 Birthday dinner at Olive Garden.
15 Looking at Target's school supplies/stationery.
16 Making a new playlist to listen to at work.
17 I received a lovely letter from my pen pal
Ashley
.
18 Spent quality time filling out a few pages in my Hobonichi.
19 Playing Overwatch with my sister.
20 Finally watched Justice League. Surprise BlackPink cameo!
21 Planning all my blog posts for my first week back.
22 I started watching Terrence House. ADDICTED!
23 Managed to squeeze in a quick yoga session into my day.
24 Wrecking Ball released on Overwatch. His little squeals are the purest!
25 When people who you've inspired reach out and tell you how much you mean to them. *tears*
26 Published a
BT21 plush Giveaway
. Go enter!
27 Completed my first week of blogging after not blogging for a few weeks.
28 Using my new Tombow brush pens.
31 A new season of Terrence House!
Related Posts