It's time for another monthly favorites post. I feel as if the months roll on by they're flying by quicker and quicker! It's almost summer! Anyways, in April I had a few things that I really loved which I will be sharing with you today.
Peripera Airy Ink Velvet – 002 Pretty Orange Pink
This has been my go-to lip tint for several months, I'm surprised I haven't mentioned it yet in a favorites post. I love the velvety texture and bright but subtle color it gives my lip. I plan on getting another shade soon.
Heritage Store Lavender Water + Glycerin Mist
I mentioned this product in
my post about lavender
. I love the scent of lavender because it calms my nerves and relaxes me. This product is a multipurpose lavender mist that you can use on your face, body, or as a room spray, I do all three.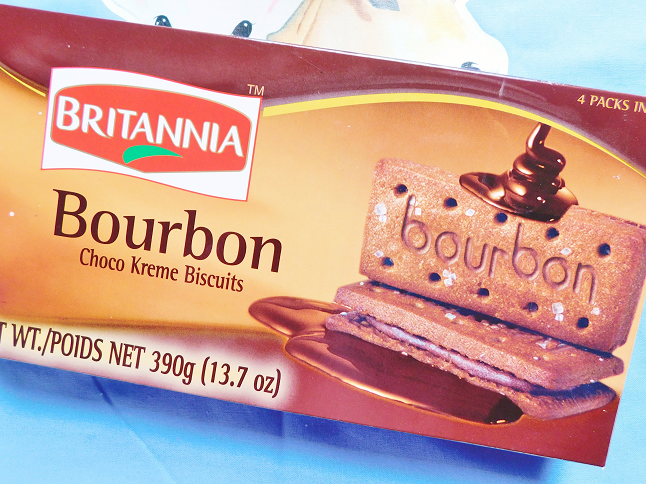 Bourbon Choco Kreme Biscuits
I've heard many vegan and vegetarians mention Bourbon biscuits so I finally decided to try them and they did not disappoint! They are the perfect biscuit for tea because they don't get soggy too quick but also don't require too much dunking in tea.
Vicks ZzzQuil Pure Zzzs Melatonin Gummies
I've always had a pretty bad sleeping schedule but lately, it's gotten worse. I use to go to bed at 11 pm then it became 2 am and now I jump into bed at 4 am! I saw a blogger mention these gummies so I decided to check them out and guess what? they work! The taste is a little bit strange but it's not bad, pop 1-2 gummies in 30 minutes before you sleep. As soon as I ate one I suddenly felt drowsy and passed out less than an hour later. If you have a tough time getting sleep and don't like taking pills or are a vegan/vegetarian I would highly recommend these.
Earl Lady and Breakfast Tea
To go with the Bourbon biscuits my tea of choice are these two by Twinings of London. I bought a sampler set to see which teas I preferred and English Breakfast and Lady Grey tea were my favorites. I was thinking of posting a tea testing blog post to share my opinions of all of the teas but I'm not sure if you guys enjoy my
test tasting posts
.
Smooshy Mushy Do Do Donuts
I saw these squishies on a television commercial and I saw that I had a cow squishy so I HAD to get! These make great stress relievers! I squish one hard whenever I'm really stressed, they also have a sweet scent which I really fancy.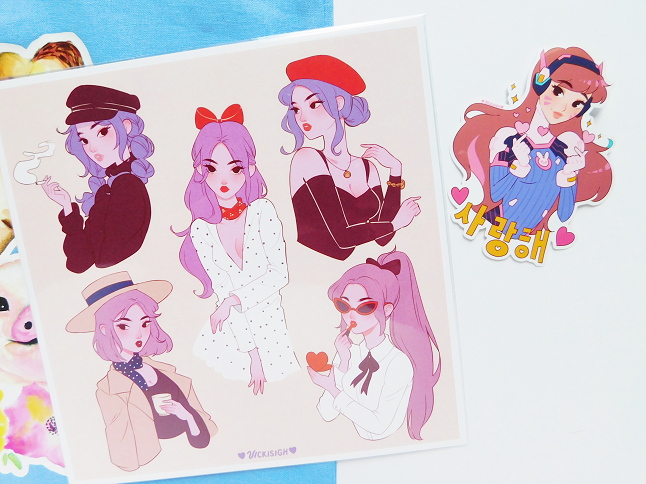 Widowmaker Print + D.Va Sticker
Vicki added new items to
her shop
in April and when I saw her
causal Widowmaker print
I just had to buy it! Widowmaker is one of my top 3 Overwatch players that I use and I love seeing her dressed in feminine Parisian inspired looks. I would love to see a Widowmaker skin with her wearing a beret!
I also managed to snatch a
love D.Va sticker
! I actually had both of the stickers in my cart but while I was checking out one of them sold out (*tears*) so I only got one. I'm still not sure where I'm gonna stick her though so if you guys have any ideas let me know.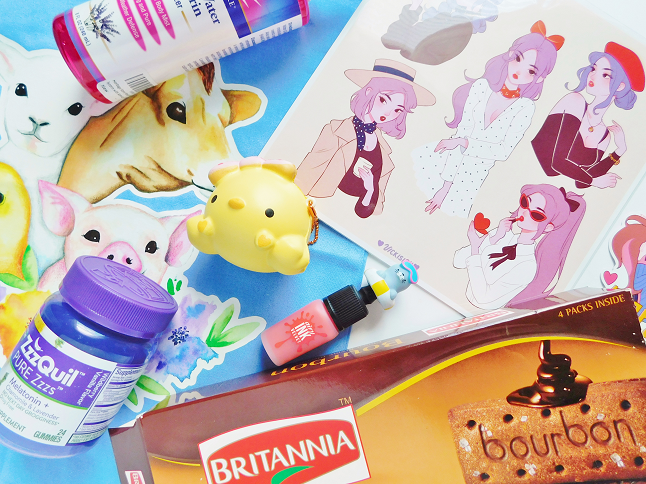 Related Posts