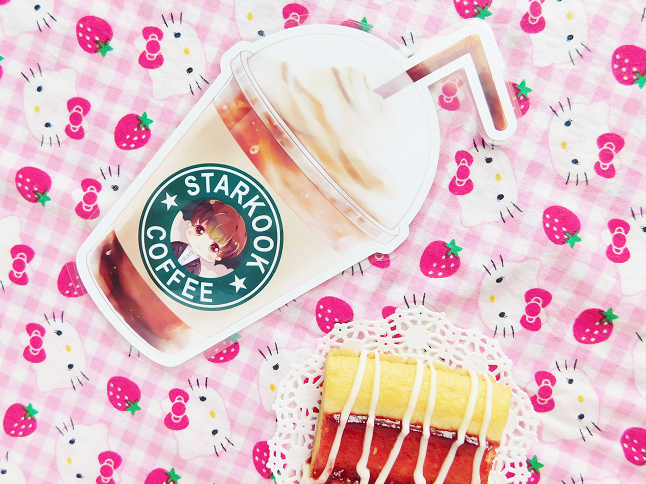 #1 I started watching Radio Romance over the weekend and it's so cute! The drama is about a radio writer who casts a popular act to star in her radio show. It stars Yoon Doo Joon from Beast Highlight and Kim So Hyun.
#2 This
crochet hook plush
is adorable! Even though I write tons of patterns I haven't followed another pattern in a long time but I'm very tempted to make this.
#3 This week was an amazing week for music! GOT7, Bigbang, and NCT all came out with new music. I highly recommend you check out their new albums and songs if you haven't.
#4 I went to Hobby Lobby earlier this week to stock up on some yarn for future projects. Hobby Lobby has a great selection of worsted weight yarn in various colors (they even had glittery yarn!). I bought yarn to make some BT21 characters but I also bought some to make dolls for my shop. Back when I started my shop I custom made and sold dolls. I haven't crocheted a doll in years but I'm excited to make them again because I really enjoyed making them.
#5 Guess what Overwatch fans?
Brigitte
is finally going to be available to play on 3/20! I'm so excited to play as her! By the way are any of you guys Overwatch fans? If so, what do you play on? I play on the PS4.
#6 Have you checked out
yesterday's crochet pattern
? This was the pattern that I mentioned last week that took me almost a month to make but it should take a few hours crochet if you don't procrastinate like me. haha
#7 What do you guys do when people take the fun out of the things you enjoy doing? I'm asking because a certain person (who I know reads this blog) follows the things that I do because of the information they find on this blog. It's honestly annoying. Don't get me wrong I love sharing the stuff I'm loving but when people who you don't talk to anymore do the same things as me and it makes these things less enjoyable for me.
Posts from the week