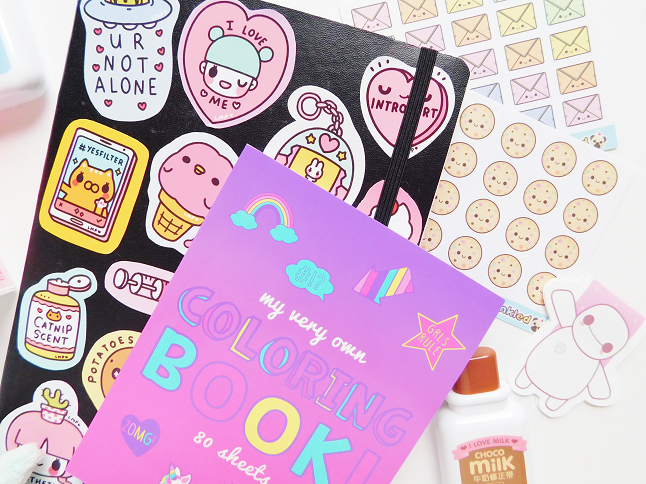 In
my latest Coffee Chat
, I briefly talked about not feeling the most positive at the moment, hence why I haven't blogged that much. I won't go into detail about what's going on with me because I'm a very private person when it comes to these types of things but maybe one day I will openly talk about this. In order to make me feel better, I wanted to write a post on some things that comfort me during rough times and make me feel a little bit better. Everyone has different things that make them smile through the pain so I'm just sharing my personal favorites. Different things make people happy so let me know what things make you feel better during depressing moments.
Lucy
If you have a pet then I don't need to tell you how much happiness they can bring to your life. My favorite thing that Lucy does is when she randomly comes up to me and just wants to be petted.
Coffee
Coffee is a huge part of my life! I drink multiple cups a day and feel weird when I don't have a cup. There is something about knowing that coffee is coming that instantly makes me feel better. Any other coffee lovers relate?
Music
It's amazing how much music can impact you. There are just some songs that can turn your day around and comfort you in times of need. I like to make playlists for every occasion and that includes my moods! haha
Working Out
It's been proven that working out can shift your mood. It's all the endorphins that make you feel like you can take on the world! I definitely feel happier after a 30-minute workout session.
Gaming
I've been playing video games my whole life (check out
this post
to learn about my gaming past) so there is that comfort element. I know a lot of people will debate that gaming too much maybe even worse for your health but a few hours of gaming personally makes me feel better. Concentrating on something other than my life calms me down and puts me at ease.
Sleep
Like with gaming, too much sleep is bad for you but again it makes me feel better. Just escaping for a couple of hours really helps when me when I'm feeling upset or stressed.
Planning
You guys know that I'm a huge fan of stationery but actually using them in my planner is my favorite part! Planning is very therapeutic for me. Sitting down for a couple hours to organize my day or week prepares me for what's to come so I don't feel overwhelmed.
Painting My Nails
I am somebody who can't go around with dingy chipped nails, as soon as I see a chip I need to remove and repaint asap! Something about a fresh new coat of glossy nail polish that makes me feel put together even when I'm not. haha
My Room
My room
is one of my favorites spaces where I feel happy is because it's surrounded by cute things that inspire me. It's where I sleep, create, workout, relax, etc. I think everybody needs an area which they can truly be themselves in and for me, that is my room.
"And remember that bad times… are just times that are bad." – Katrina from Animal Crossing
Related Posts