On Friday we got hit by a random snowstorm that left us with 10 inches of snow and without power for almost 10 hours! I decided to make light of the situation and instead of sleeping in all day (I mean I did sleep but not all day) to document this day and share it with you guys. I obviously didn't have any power to do anything so this is how I kept myself entertained on a snow day.
The snow intensely fell on Friday but I had to work that day so I didn't have time to enjoy the snow. The next morning I geared up in my boots, Hello Kitty mittens, sweater and snapped a few pictures of the snow but it wasn't as impressive as it was the day before.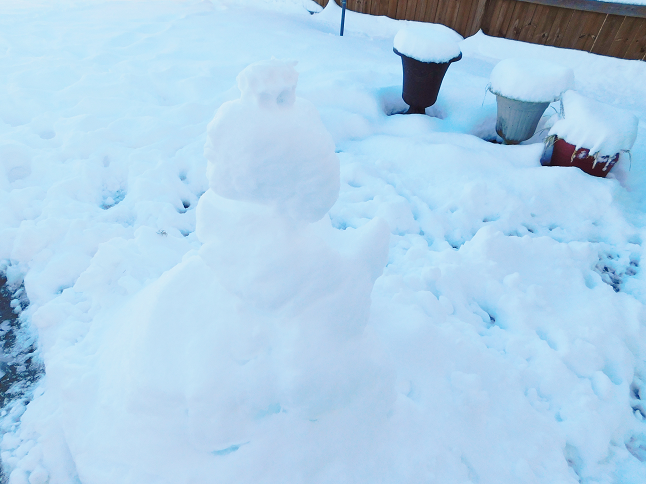 My younger sister's sad attempt at making a snowman thing.
Lucy loved the snow! I posted a couple pictures and videos of her playing in the snow on
my Instagram
story. She leaped like a bunny in the snow it was the cutest thing!
When Lucy wasn't having fun in the snow she was nestled inside her cage.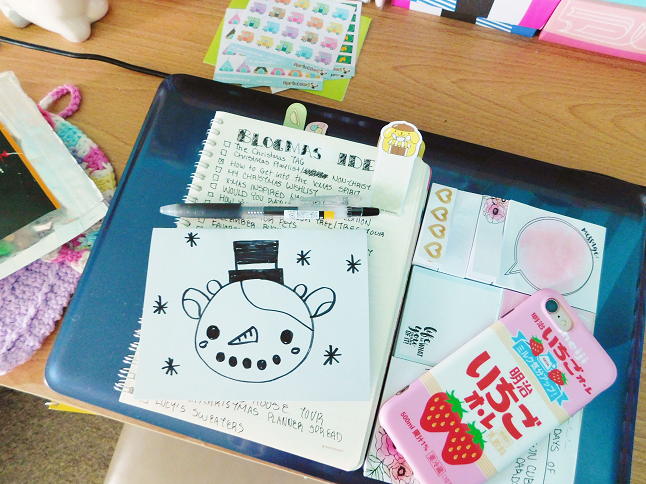 We started getting hungry around noon so my dad and younger sister adventured out to find a place that was open for food since we couldn't use the stove or microwave.
When they left I decided to take advantage of the snow light and take some blog pictures. I have two pages filled with Blogmas ideas but now comes the tricky part of choosing which ones to take pictures for.
I organized my Zipper magazines because I needed them for a photoshoot. I'm still not sure whether or not I will be posting this post but at least I have the photos just in case. I have so many issues! Ahhh!
After taking blog pictures I realized I couldn't edit them because my laptop's battery is crap and needs to be plugged in order for it to turn on. I went to check if my Nintendo Switch was charged (it was) so I played a few rounds of Mario Kart and then the power came back on!
A few minutes later my dad and sister arrived home with Arby's and we ate. Then I published
my fifth DIY post
. After that, I don't remember what I did probably edit, watched television, or played Mario Kart with my sister. Overall, it was a very
chill
(pun intended) day. haha 😀
Related Posts