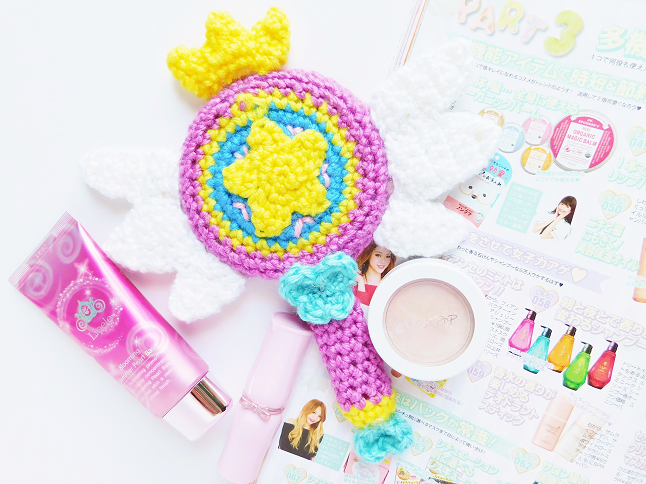 #1 I finally finished my crochet project I've been working on since last weekend. It's Star's wand from Star Vs The Forces Of Evil. It's actually a hand mirror so there is a mirror on the other side. The crown came out a little bigger than I wanted it to and the colors aren't 100% identical to Star's but I love the way it came out! I might make her new wand next. What do you guys think?
#2
This month I am challenging myself to another yoga challenge. This time I will be participating in the
30 Day Yoga Camp
. This series was released last year but I recently found it and since it's a 30 day month this month why not! Anybody want to join me?
#3 I have a huge pimple on my chin right now and it hurts. 🙁
#4
Did you guys hear about
Studio Ghibli theme park
coming in 2020. Can you imagine walking into the bakery from Kiki's Delivery Service? OMG!
#5 Sorry for the lack of posts this week. I just felt unmotivated and didn't feel like blogging. I actually got an email the other day from a company that I wrote a review on. They told me that a couple of their customers found their product due to my review! This email really uplifted me from my slump. It's always when I feel like quitting that I get a comment or email and encourages me to keep blogging. Thank you to every single one of you that reads my posts, leaves comments and/or follows my blog, it means a lot to me!
#6 It's national donut doughnut day! I celebrated by eating a classic pink sprinkle.
#7 Tekken 7 came out today! I grew up playing the Tekken games so I'm excited to play the newest installment. I love how they added more girls players to this game. Anybody else a fan of Tekken?