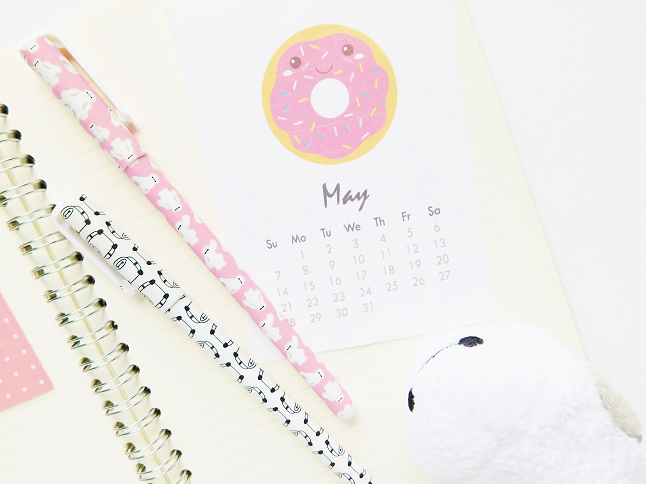 April wasn't the best month for me because a lot of unfortunate things happened to me (i blame Mercury in Retrograde) so I wasn't able to complete most of my April goals. I pretty much completed all of my lifestyle goals but wasn't able to accomplish either one of my blog goals. It's a new month though which means it's time for a new set of monthly goals!
Blogging
1. No Missing Blog Posts In May
This was one of my goals from April but I wasn't able to complete it so I am going to try again this month. I actually have 2 weeks of May planned already so as long as I remember to schedule and publish them in time I should be good.
2. An Instagram Photo A Day
I have always wanted to participate in one of those Instagram photos challenges but I'm always scared that I won't be able to accomplish this goal. However, I decided to just take a gamble and try anyways. I have several pictures saved on my phone ready to be posted just have to wait to post them. I'm not really confident that I will succeed with this goal but who knows I may surprise myself!
Lifestyle
3. No Eating After 8 pm
I am guilty of indulging past midnight hours which isn't the healthiest habit because that means unnecessary fat gets stored in my body whilst I sleep. To avoid this I am going to try to stop eating heavier meals after 8 pm.
4. Buy Cheaper Healthier Food
When it comes to buying food I am the worst. I try to buy healthy food but I'm very lazy when it comes to cooking and tend to go for processed ready-to-eat microwaveable meals that don't require that much time. These meals aren't that cheap either because I buy the vegan and vegetarian versions that tend to cost more. So I am going to try and not buy those frozen meals and instead buy food that is not only more affordable but also healthy. If any of you have any tips I would really appreciate it.
5. Fix Treadmill
We have a treadmill that's been sitting in my parent's room for years. A couple years ago I would use it every day but then the conveyor belt slid to the right side of the treadmill and I just left it there. I've tried to fix it myself but have failed miserably. Hopefully, my dad can fix it but if not looks like I will continue to count on HIITs to count as my cardio.