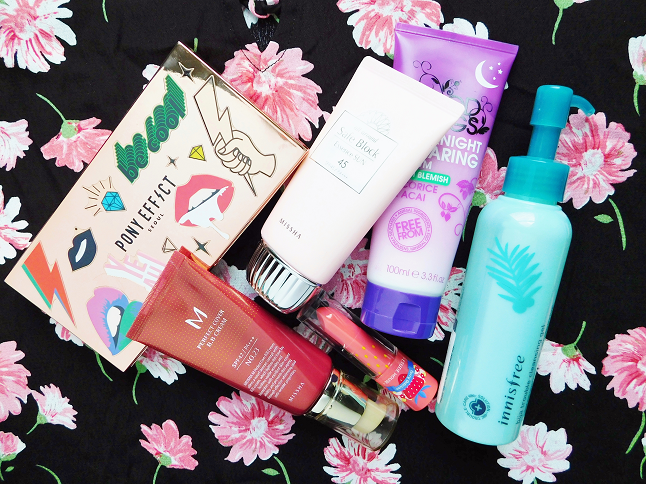 Where did February go? I feel like the month flew by so fast! In February, I discovered a couple of new products and rediscovered 3 beauty products from my past. Let's take a look at what products might be!
Missha All Around Safe Block Essence Sun SPF 45
This is my third bottle of the Missha All Around Safe Block Essence Sunscreen and certainly not my last! I've tried a few other Korean sun creams but this is my holy grail go-to sunscreen. I highly recommend this sunscreen it will change your life!
Good Things Overnight Clearing Serum
I first saw the Good Things Overnight Clearing Serum in a blog post a couple days later I spotted it at my local Marshalls, it was destiny so I had to buy it! It's not a watery or oily serum this one is a pretty thick cream that you could use as a night cream.
Innisfree Jeju Bija Anti-Trouble Cleansing Gel
I recently started double-cleansing. I've been using the Innisfree Jeju Bija Anti-Trouble Cleaning Gel as the first step in my cleansing routine. Unlike cleansing oils, this doesn't lather up. It also has an amazing scent that reminds me of something that would sell at LUSH and doesn't dry out my skin. I'm not sure if this would remove makeup properly (I always use a makeup remover before I cleanse anyways).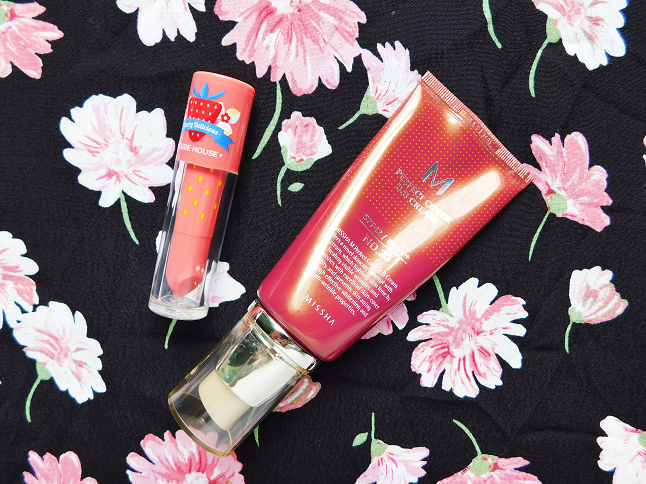 Etude House Berry Delicious Liquid Lips Juicy in PK013
For some reason, I really gravitated towards this lip tint in February. I have had a love and hate relationship with this product in the past. Love the lip shade, fruity scent and how it hydrates my lips. However, I am not a fan of the bulky packaging or plastic applicator.
Missha M Perfect Cover BB Cream
Back when I was a junior in high school the Missha M Perfect Cover BB cream was my all I ever wore. I had a sudden urge to try this bb cream again so I ordered it off Amazon asap (thank goodness for Amazon Prime!). When you first apply this onto your skin it looks remarkably gray but after several minutes it oxidizes and gives you naturally glowy skin.
Pony Effect Customizing Lip Palette
If I had to choose only one item from this month's favorites I would pick the Pony Effect Customizing Lip Palette. This product is so entertaining to use! You can create your own unique lip color by mixing various colors together. Every time I use this I feel like a painter with an easel. I will be releasing a review with more pictures on this palette sometime later this month.