When I was scrolling through my Instagram feed a couple weeks ago I saw a picture of
Kawaii Alpacas, A Super Cute Coloring Book
. Believe it or not I didn't own a adult coloring book before I bought this adorable coloring book to devote my personal time to. Coloring has been proven to help reduce stress and anxiety so if you are someone who gets stressed invest in a adult coloring book. To those who may be interested in Kawaii Alpacas I will be showing you some pages and what to expect if you decide to buy Kawaii Alpacas.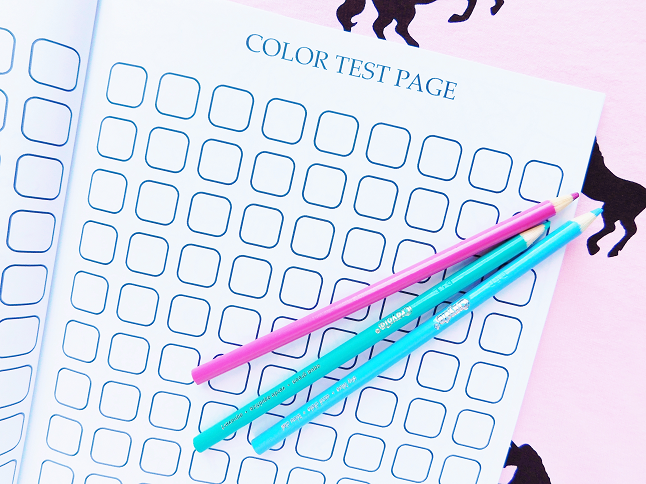 When you flip open the book the first thing you will notice is the color page test. Here you can test out your coloring utensils before you proceed to color. This is a genius idea! Because you never truly know how the colors are going to appear on paper until its too late.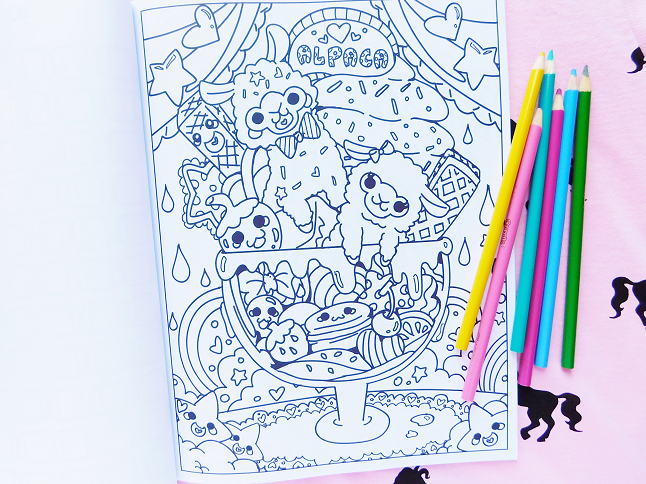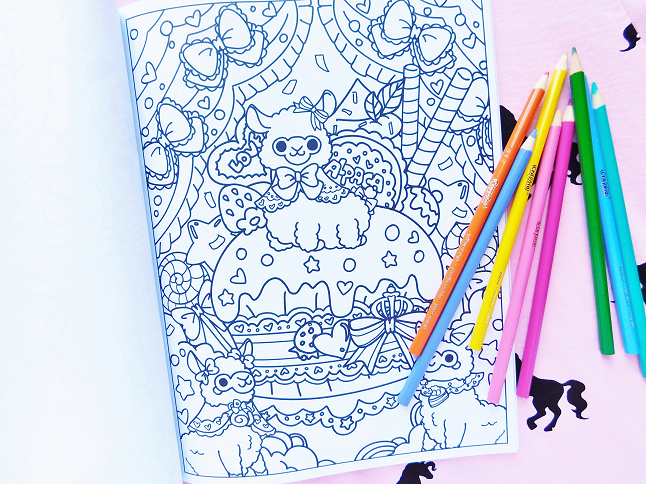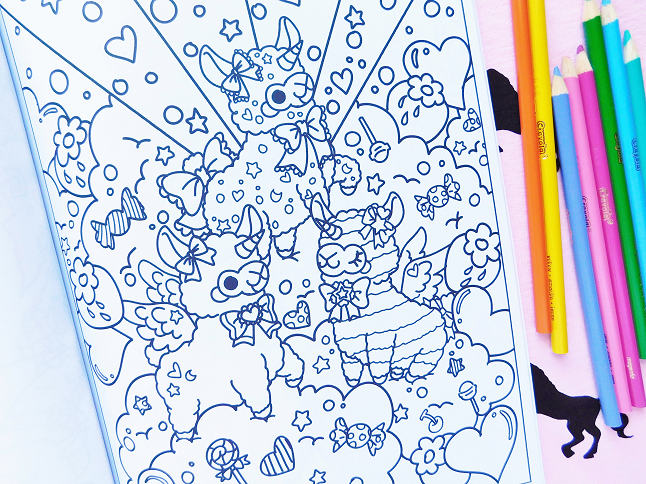 Isn't this the cutest coloring book you ever have seen! What I love about this book the most is all the details! It's also affordable, I bought mine for $7! The only thing that bothered me was that the pages aren't double-sided but aside from that everything is dandy!