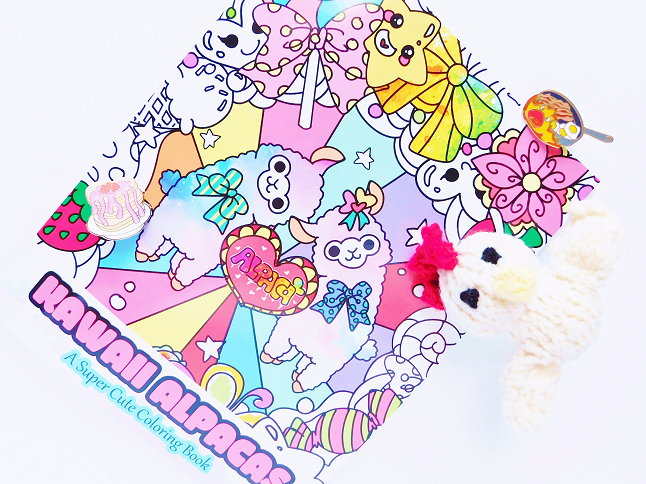 #1
Isn't that coloring book the cutest you've ever seen? I've been looking for an affordable but cute coloring book for the longest time. I found the
Kawaii Alpacas
through an Instagram post and when I searched for it on Amazon it was only $7 so I instantly bought it! Would you guys be interested in a review of it?
#2 Earlier this weekend I received a slew of cute stationery. It's amazing how some happy snail mail can uplift your mood!
#3
Along with my stationery I also received my pins from
Just Peachy
! This is my second order from them. I really love the design of their pins. I keep them pinned to my dream board for inspiration.
#4 Happy Lunar New Year! This year is the year of the rooster. I was born in the year of the rooster so hopefully, this year will bring me good luck!
#5 I've currently sick. It all started midday Wednesday and then I was sick all day Thursday. I honestly don't know how I even got sick because I was home all day Tuesday and Wednesday so I guess it came out of the blue? I normally never get sick because I have a pretty stable immune system so when I do get sick I get pissed at myself for not treating my body well.
#6
Since I was sick I slept all day Thursday and wasn't able to publish the blog post that I had planned for that day. So I pushed Thursday's post to Friday (
read here
) and Friday's post to Saturday. I could've just missed these days and post them next week but I have so many posts waiting to be published!
#7 I've been up since 5 pm yesterday and haven't been able to sleep because of this stupid cough! I'm so sick! *cough*