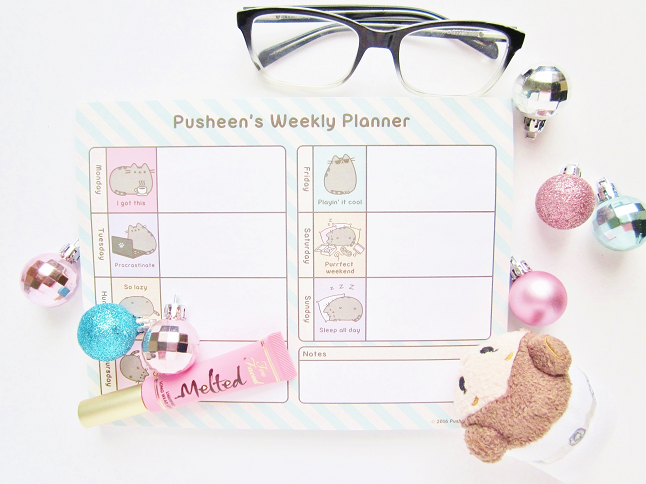 So this is my last post in 2016! It's crazy to think that tomorrow we start a new year. I'm actually glad about the new fresh start because 2016 was a crappy year for me. I was trying to think of even the smallest moments that stood out but nothing popped up. 2016 has been an incredibly stressful year for me emotionally and I just want to reduce my stress and anxiety as much as possible in 2017.
As you can tell I didn't finish blogmas either (the whole month not just blogging til Christmas). I stopped posting on Wednesday because I needed a rest. 31 posts are difficult as is, now try adding 12 DIY posts! Hopefully, you guys understand. I have 27 amazing Christmas/Winter themed posts available for you to read through in case you are bored or want to relive the holiday season.
This is also my last Weekend Guide. I've decided I will no longer be posting The Weekend Guide in 2017 and instead another weekend post will replace it. Look forward to that next Friday! I will also be resuming my regular posting schedule, Monday, Tuesday, Thursday and Friday and rest days on Wednesday, Saturday and Sunday.
Weekend To Do List
Buy a 2017 planner (I'm going to get another Happy Planner but don't know if I should get the smaller size or the original size)
Buy groceries
Plan my blog posts for January
Happy New Years Eve!