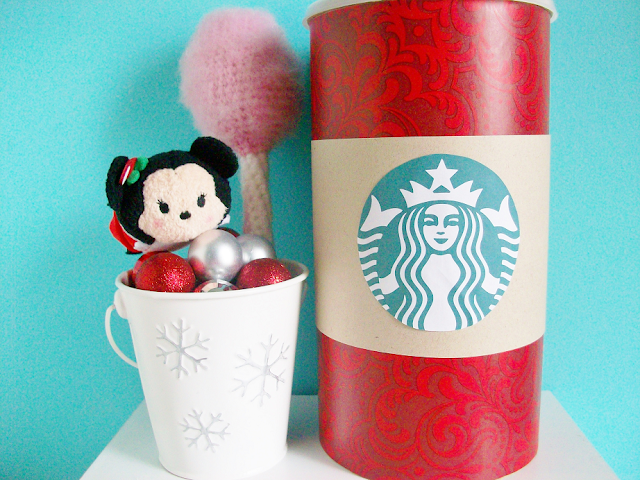 Welcome to the first day of blogmas and the first of twelve DIY projects! I'm kicking off 12 days of DIY with probably one of the most controversial projects I've ever made, a Starbucks red cup. My older sister came up with this cute idea to turn an empty oatmeal container into a red Starbucks coffee cup coin bank. So next time you finished a tub of oatmeal why not try making this for a Starbucks lover?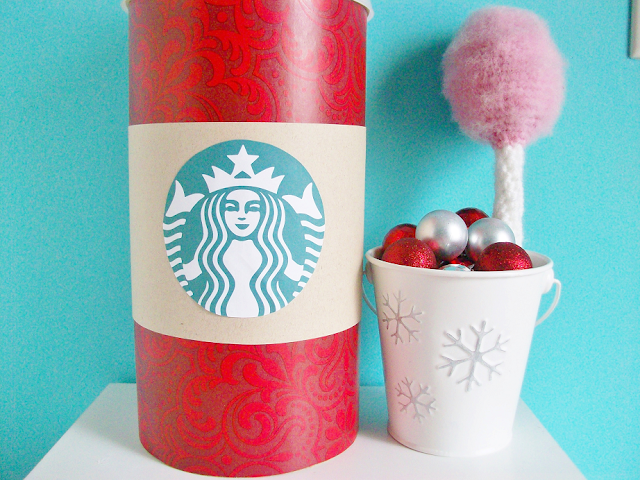 You will need
– An empty oatmeal container
– Red paper (I used red gift wrapping paper for mine)
– Brown paper (optional)
– Ruler
– Scissors
– A Starbucks logo (I used
this one
)
– Glue or tape
First, make sure the inside is completely cleaned, including the lid. Next, measure the red wrapping paper around the container and make marks so you know how much paper you will need. Cut the red paper and adhere to the container.
At this point, you can choose to leave your Starbucks red cup as is or you can cut out a coffee sleeve. I thought that the sleeve looked cuter so I taped the Starbucks logo over the coffee sleeve. I made my coffee sleeve 4 inches in height. With you don't want the sleeve just glue or tape the logo on the red cup.
Lastly, carefully cut out a hole on the lid of your container. Make sure every coin can fit through the hole. And you are finished! Of course, you can customize the cup by writing your name or the name of whomever you decide to gift this to.
What's your favorite Starbucks holiday drink?