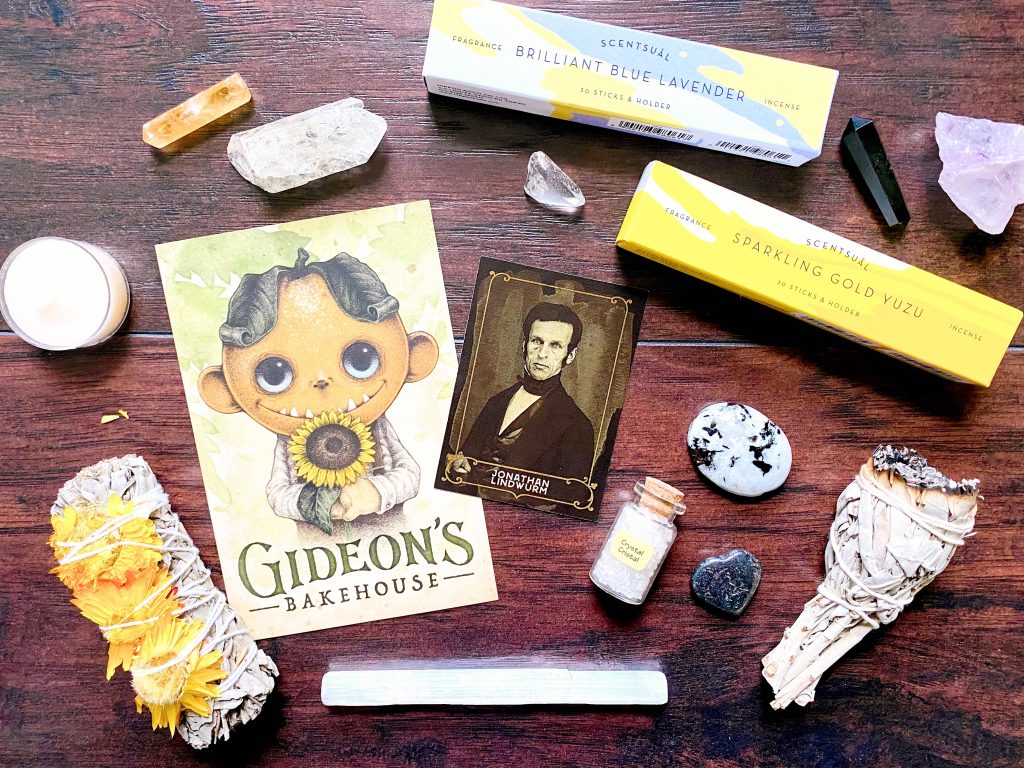 – The happiness I get when I wear my favorite bright robin egg's blue nail polish!
– The cozy feeling of reading a mystery novel on a rainy evening
– SPY x FAMILY!
– Reaching over 600+ days of daily meditation in a row!
– The feeling of a new yarn skein before you start a new project
– The hit from your second iced coffee
– Getting a birthday Tarot reading from my older sister
– Obtaining not three new oracle decks in July!
– Lofi hip hop mix
– A cup of rose tea with a splash of almond milk before bed
– Flowers wrapped around a sage bundle
– Playing Fall Guys
– The cute spooky artwork of Gideon's Bakehouse
– The Wakanda Forever trailer ??

What moments have felt magical to you?