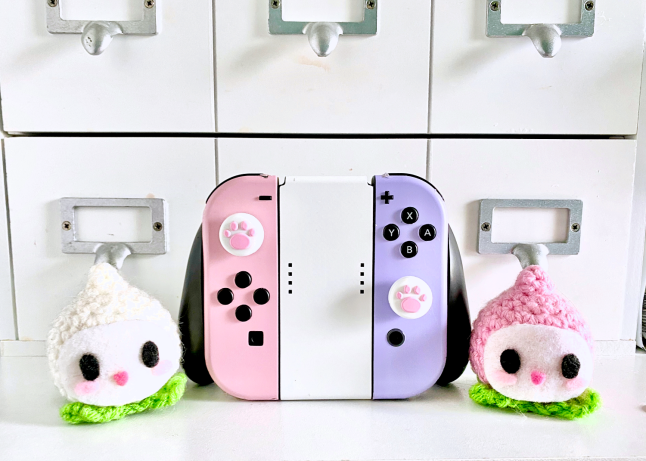 – Sorry for not posting this week. I've been trying to look after my physical and mental health and trying to stay off online. I also haven't been feeling creative enough to post anything so trying to come up with new content has been difficult. Hopefully, this negative blockage will disappear soon.

– This week I started watching Schmidt's Creek, another recommendation from my older sister. I'm interested to see what all the hype on this show is about. I just started season 3 yesterday and have been enjoying the series so far.- A new podcast that I've been loving is The Stars Made Me Do It. It's an astrology podcast where the two hosts talk about the star signs, houses, elements, etc. They discuss all things astrology and I'm here for it!- In case you were wondering, I took down all of my K-pop lightstick patterns. I did this because some people online were trying to sell items made from my patterns and it got to the point that it was frustrating to contact people about this issue so I just took them all down. I know some crochet designers don't mind people selling the items they made using their pattern, but I do. A lot of work goes into creating my designs and to have people try to profit out of my hard work is disheartening. I like to think that all people have a good conscience but obviously, some people are selfish and don't care about stealing someone's work. People took advantage of my kindness (not new to me) so I took them down and won't be posting anymore K-pop lightstick crochet patterns anymore. Sorry, but I'm done dealing with this issue.

If you would like to support my crochet work you can purchase something from my shop or DM @mooeyscrochet if you prefer ordering from there. You can also support me via Ko-fi.

– The new mini-album from WayV dropped earlier this week. Ever since NCT2020 RESONANCE, my love has grown for them even more which sucks because they're hella younger than me. My favorite songs are 'Kick Back', 'All For Love' and 'Good Time'. Honestly, I love all the songs but those are my top 3 songs. haha

– Season 2 of Love Alarm is FINALLY up on Netflix! Can't wait to binge it this weekend!

– I'm looking forward to the power from the New Moon this weekend. I'm so ready to banish some negative energy and manifest new goals.

How have you been?