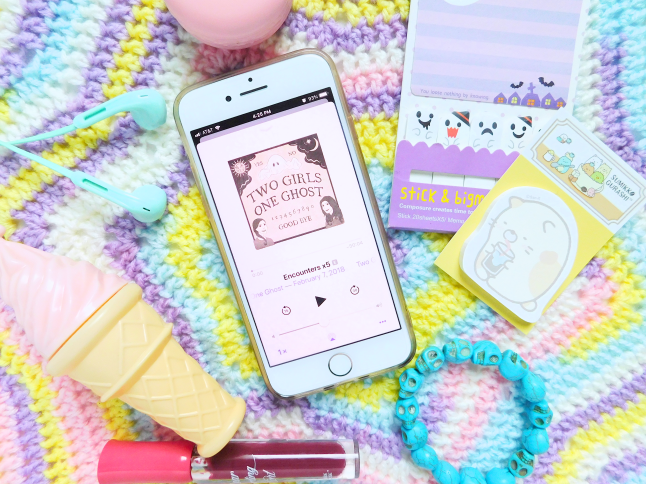 Today I'm sharing 5 of my favorite shows that I listen to on a regular basis. I started listening to podcasts at work because you can only listen to oh so much music before it becomes boring/annoying. Don't get me wrong I love music! However, sometimes I want something with a little more substance with a bit of humor sprinkled in.
Everyone has their own genre of podcasts that they enjoy listening, mine is true crime, paranormal, conspiracy, and comedy. When it comes to true crime and paranormal podcats I don't like series with creepy music and sound effects because I think those are cheesy. I prefer the type of podcasts where you are a fly on the wall on a conversion. If you have any recommendations let me know.
My Favorite Murder
The podcast that got me into podcasts! It's a true crime/comedy podcast where your host, Karen, and Georgia tell stories of murders. I binge the whole podcast around this time last year and look forward to their two episodes every week. I think this podcast is the podcast that made true crime popular but it's the first one that I listened to. If you're into true crime and haven't listened to this then you must!
And That's Why We Drink
A paranormal and true crime comedy podcast. Em and Christine tell stories about ghosts and murderers. I love these girls and look forward to their episodes every week! I like the format of this show because they start with the creepy stories first and then end with true crime, true crime doesn't scare me so I like this arrangement of this show (especially when the paranormal stories are on aliens or dolls). This duo is also super funny which lightens the mood when the topics get too serious.
Two Girls One Ghost
Two girls one ghost! I recently discovered this podcast a few months because I wanted to hear more paranormal stories because that's my favorite part in And That's Why We Drink so I tried to look for one and eventually found Two Girls One Ghost. Your two ghostesses, Corinne and Sabrina tell you stories about ghosts and other paranormal phenoms. Be warned some of these stories are hella creepy and I wouldn't recommend listening to this podcast alone at night because you will get creeped out.
Is This Adulting?
"The mental health comedy podcast you never knew you needed." I discovered this podcast after the girls from And That's Why We Drink were guests on two of the episodes. This is a mental health comedy podcast (which I didn't even know was a thing!) so they do mental health checks, play games, and talk about serious and not-so-serious topics with a mystery guest and your two hosts, Steve and Chris. I like to listen to this podcast when I'm feeling lonely and need some company, I like to think of this as a low-key kind of therapy.
Bhooked Podcast
Yup, you bet your girl listens to a podcast about crochet! I found out about the
Bhooked
podcast when a crochet designer who I follow mentioned the show. This year I've been crocheting a lot some I find this podcast every useful because they cover all types of crochet topics such as tips for running your small business, craft markets, knitting, amigurumi, connecting with other designers, pattern writing, and many other topics. I've learned so much from this podcast and it's the reason why I started posting on
my crochet Instagram account
. If you are a crocheter who wants to learn more about running your own business I highly recommend this podcast.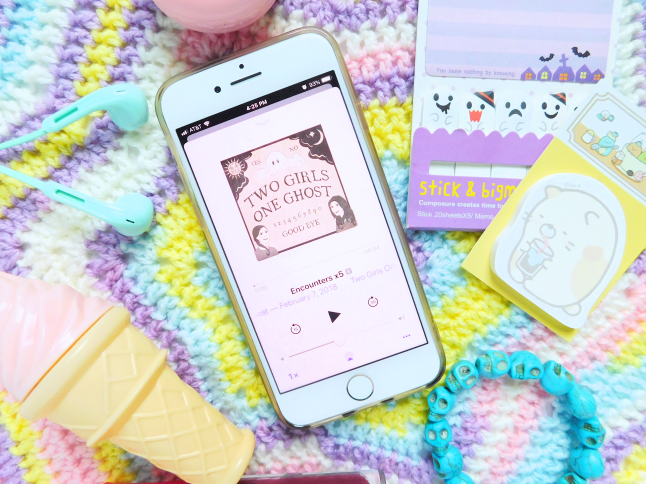 Do you listen to podcasts?
Related Posts