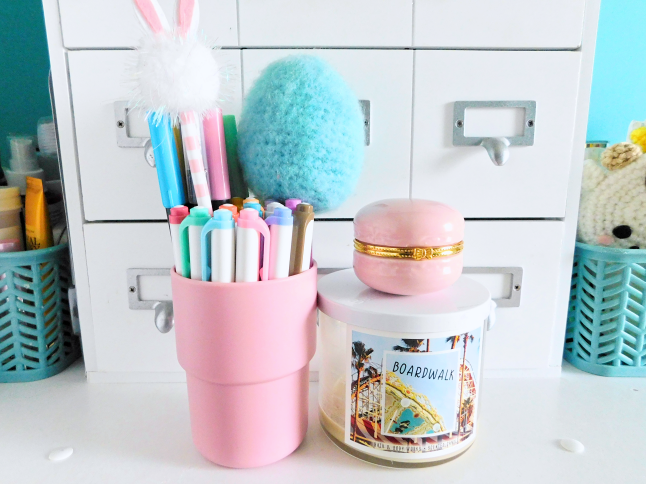 #1 On Saturday night I tried my first pair of foot peeling socks. I bought these
Tony Moly foot peeling socks
. It's supposed to take 2 weeks for the foot peeling to wear off but I haven't seen any peeling yet. From the reviews I read most peeling doesn't begin until the second week, I'm on day seven. I will update you guys next week and let you know if they worked or not. By the way, don't look up reviews on this product if you're squeamish because the most disgusting photos show up!
#2 I'm trying to soften my skin which is why I tried foot peeling sock because I want to have to baby soft skin all over my body. My body skin is different from my face skin because my body is very dry and sensitive. I've been slowing trying to take care of myself by moisturizing with lotions, body brushing, scrubs, etc. If you have body care recommendations please let me know.
#3 PSL Pincushion DIY (No-sew). Such a cute and easy DIY that's perfect for autumn.
#4 My goal this weekend is to finish Meteor Garden. I got my younger sister hooked on the show and she's been flying through it that she's ahead of me! I'm just got to episode 42 and plan on wrapping up the drama this weekend because I want to start something new.
#5
DIY Cotton Candy Earrings
#6 Another show that I've been watching is The Great British Bakeoff. I love me a good baking competition show, America has a few but they aren't anything compared to British baking shows. I've been watching it in the background as I crochet and it's so relaxing!
#7 10 Creative Overnight Oats Flavors! If you make overnight oats here are some unique flavors you can try.
Posts from the week