Tomorrow (April 6) is the out 4th anniversary with Lucy. Lucy is such an important part of my life, I can't describe it! I honestly don't remember my life without her and don't know what I would do without her. Even when I scold her she instantly regrets and apologizes by putting her ears down. She' seen me at my worse and best. She doesn't judge me (because she can't, haha) and loves me unconditionally.
To celebrate our 4 years together I wanted to share a few of Lucy's quirks that make her, Lucy.
– She's a Pisces, which explains why we get along.
– Named after the piggy villager from Animal Crossing.
– She knows how to sit, lay down, speak, high five, and dance.
– She's a twin!
– When we first got her all of my family was afraid to hold her. haha
– She's sweet but sassy, just like her mother.
– She loves wearing clothes.
– She gets these random bursts of energy when she runs fully on speed all around the house. She used to do it all the time when she was younger. I guess she's getting too old for them. *ugly cries*
– She likes to sleep in on days when I have to work and wake up early on my days off. lol
– She goes into her cage every time we go out because she knows a treat is coming.
– Only pees outside. I tried teaching her to pee on those puppy pads but she never got the hang of it.
– She likes to sleep on top of all my blankets especially when I have to make my bed.
– Ignores most dogs when she goes on walkies.
– Loves to bark at children. Don't worry she doesn't hurt them she just wants to play with them.
– She can be creepy at times. Sometimes when I get out of the bathroom she's just sitting there waiting for me, staring at me.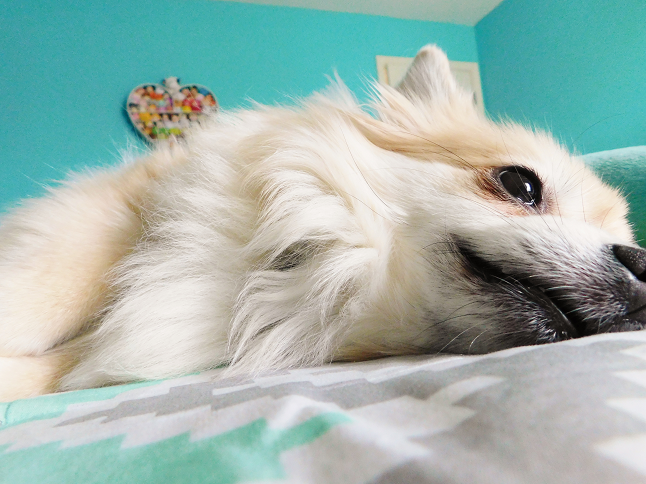 – Prefers meaty treats instead of biscuits.
– She eats when she wants to, don't worry I always keep her dishes full.
– Loves Starbucks as much as me! We get her the Puppuccino which is just a cup of whipped cream.
– She loves the sand and snow.
– Loves sweet potatoes.
– Her tongue sticks out a little when she closes her mouth and it's the cutest thing!
– She went on vacation with us to Mexico before.
– She's obsessed with Frosty Paws (a brand of ice cream for dogs). She's always looking at the freezer searching for them! haha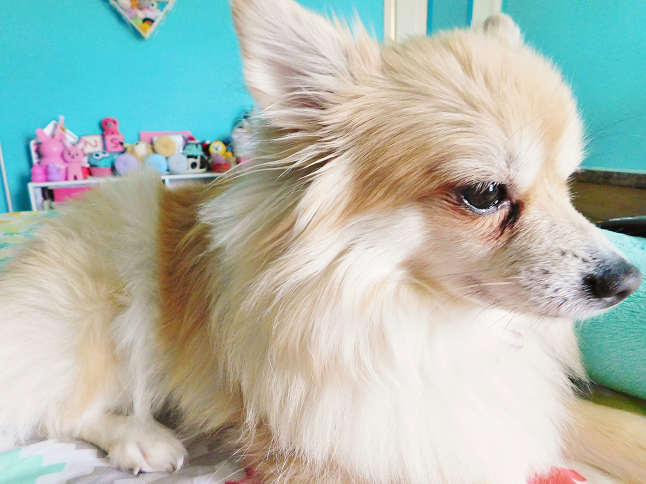 Do you have a dog? What breed are they?

Related Posts