Today I have a really cute post highlighting my fluffy Pomeranian puppy, Lucy. Lucy loves dressing up and I, of course, love buying her clothing because she looks adorable in everything! Since it's almost Halloween I put together this lookbook featuring almost all of Lucy's Halloween costumes (I couldn't find her hot dog costume!) because she owns a lot. By the way, pet photography was such an experience, don't worry she got fed plenty of doggy treats!
This was Lucy's first costume I bought this Dorothy costume from Michael's for her first Halloween. She was only 9 months old at the time so I got her a small but now it's a bit too snug for her. The wig doesn't like to stay on either. As soon as I place it on her head it falls off her head immediately.
I made this dress for Lucy for her first Halloween. It's supposed to be the dress that Isabelle wears in Animal Crossing New Leaf. It was a speedy sew so it's not perfect but I think it came out fine.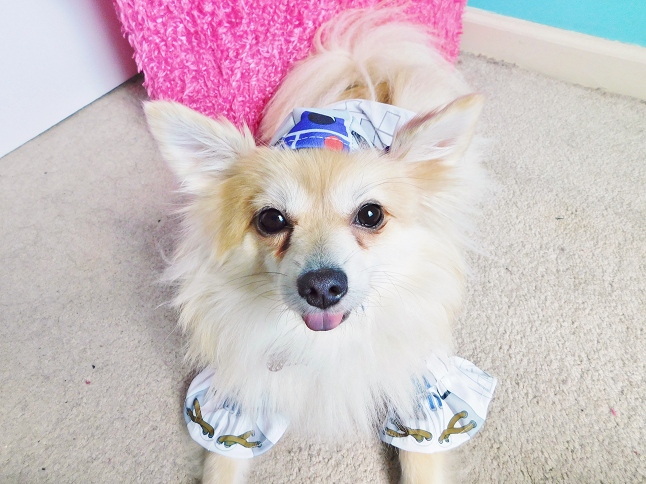 Remember back when Star Wars: The Force Awakens came out and they made everything Star Wars related? Well, my older sister who is a Star Wars fan bought this R2D2 dress costume that was on sale at Target. I think it was only $5.
This Halloween Lucy will be wearing this adorable coffee cup costume! I saw this costume at Petsmart in September and fell in love with it because well, coffee! I'm a crazy coffee addict and have even turned Lucy into one, she loves Puppuccinos from Starbucks which is just a cup of whipped cream. Like all the other hats and wigs as soon as she shakes her body it falls off, oh well.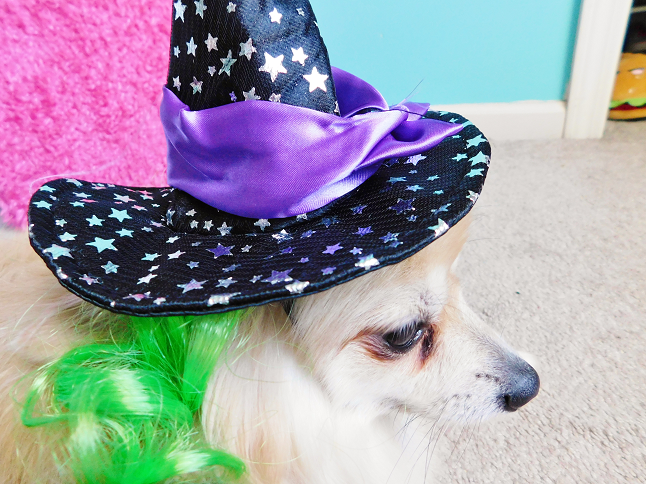 Lucy wearing a witch hat that was featured in yesterday's post.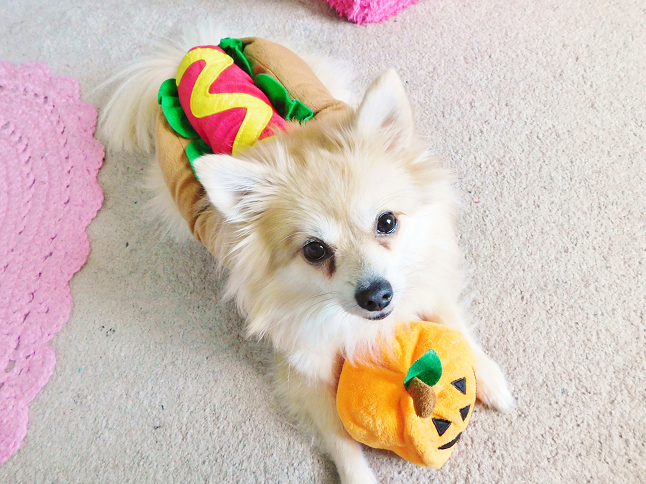 Last but not least, the classic hotdog costume. This is a very popular costume amongst dog owners and even though I've seen hundreds of dogs wearing this costume it still never gets old.
Lucy was tired after all that modeling. lol

Do you dress up your pet for Halloween?