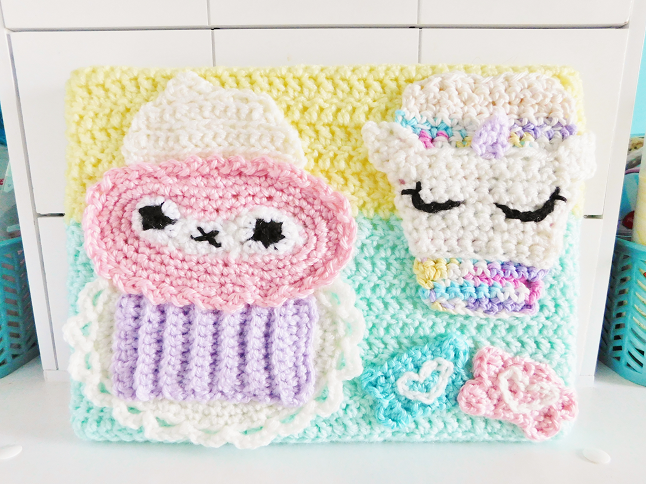 #1 My latest food obsession has been acai bowls. I use
this dragon fruit pitaya
to make my bowls. They are expensive for only 4 packs but when you think how much acai bowls are I think it's worth it.
#2 Here are a couple of songs that have been suck in my head for the past week.
BTS – Mic Drop
IU – By the Stream
ODD EYE CIRCLE – Girl Front
U-KNOW – Drop
#3 This week I didn't have work so I had a lot of time to do things that have been on my to-do list like crocheting and cleaning my room. I finally wiped my shelves and washed some of my stuffed animals.
#4 October starts next week and I am so ready and guess what? I will be doing Blogtober! I won't be posting every day but I will be posting Monday through Friday and resting on the weekends. There just might be some DIY posts sprinkled in as well.
#5 What do you guys think of my crochet painting? I did another food and animal-related painting because I love sweets and animals. I'm currently working on my next canvas and I'm really excited to finish it. This one isn't food-related but it does include an animal.
#6 I've been obsessed with
RainbowholicTV
. They post regular videos on stationery and kawaii related things. I like to end my day by watching a video the videos are both inspiring and relaxing to watch. The Hobonichi videos are my favorite!
#7 I ordered my first tripod last night. Believe it or not, I never owned a tripod before so all the pictures you see are all taken by hand.
Posts From The Week