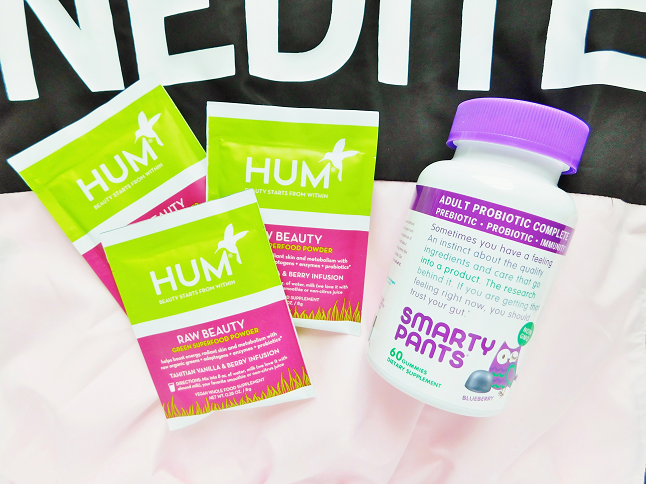 #1
Kyary Pamyu Pamyu released a new song
! I didn't even know that she was going to release a new until I saw the video on my Youtube subscription. The song actually reminds me of Yumeno Hajima Ring Ring which is my favorite song of Kyary's.
#2
My latest obsession are Hobonichis! They're daily art diaries that you can doodle in to track your days. They ship from Japan so shipping to the US is like $20. Also after browsing the Hobonichi website I found that
Sebastian Masuda created a cover for the Hobonichi
so if I need a cover I'm going to buy that one.
#3 I finally started working out again! I only exercised 1-2 times in December so I've been craving to workout for a while.
#4 I've been using the SmartyPants Adult Probiotic Complete Gummies. These are vegan and taste candy! Since taking them I've noticed a huge difference, I tend to have a lot of digestive issues so I've been looking into using probiotics because they feed good bacteria to your tummy and makes it feel better.
#5 Every year after I complete blogmas I have a blog burn out and can't come out with post ideas or don't want to take pictures and edit and just sleep! This is why I haven't posted anything since Monday.
#6 Nintendo talked about their newest console, the Switch last night. I watched the whole stream and as I was watching I wasn't sold on the Switch until they announced Splatoon 2! The console, in my opinion, is ugly hopefully they will release more colors in the future like a lovely white color or something.
#7
Sorry for not posting this week (
minus Monday
) like I said above I just haven't felt like blogging. I will post normally next week. I have a couple posts saved in my drafts waiting to be published so they will be up next week. If you guys have any suggestions as to what types of post you want to see on my blog feel free to leave some requests in the comment section.