On the ninth day of 12 Days Of DIY, I made this for you, a pom pom wreath! Today I'm going to show you guys how you can create this adorable wreath using yarn pom poms. I'm also going to share how you can make these cute ribbon bow that you can use on Christmas gifts and other projects. Let's get started!
You will need
– White worsted yarn
– Pom pom maker
-Scissors
– Wreath base
– Ribbon
– No-sew glue
– Hot glue gun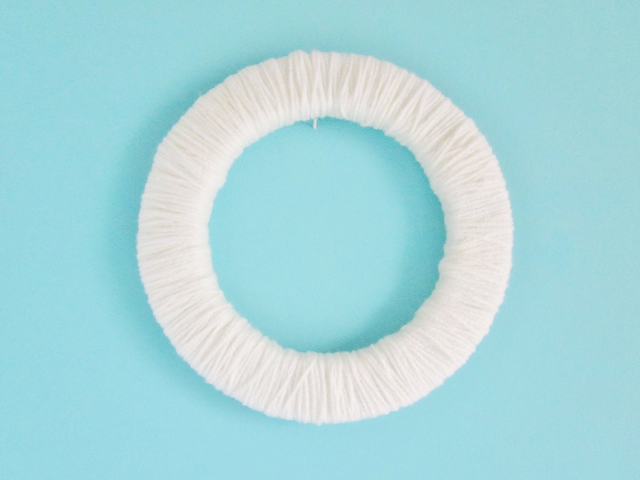 First, wrap your wreath base with yarn. I wrapped yarn around the base 3 times.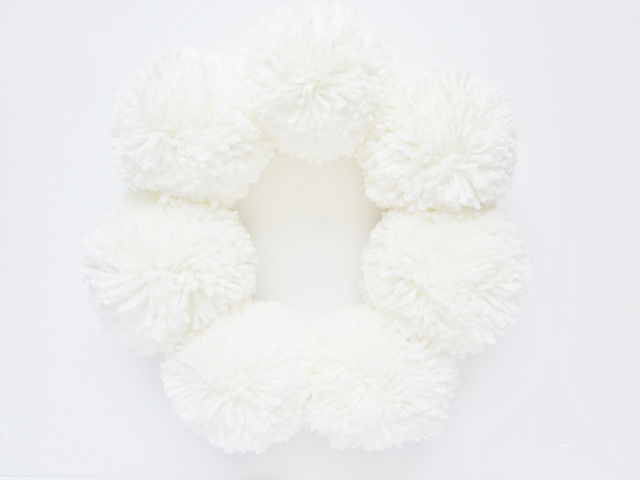 Make 7 pom poms with a pom pom maker. If you don't have one you can make your own. Just search DIY pom pom makers online. Next, glue your pom poms onto the wreath base. I applied hot glue to the base first and then quickly placed the pom pom on top. Apply pressure and repeat until all the pom poms have been properly placed on the wreath.
This is what the back of the wreath should look like. Clip away any excess yarn strands.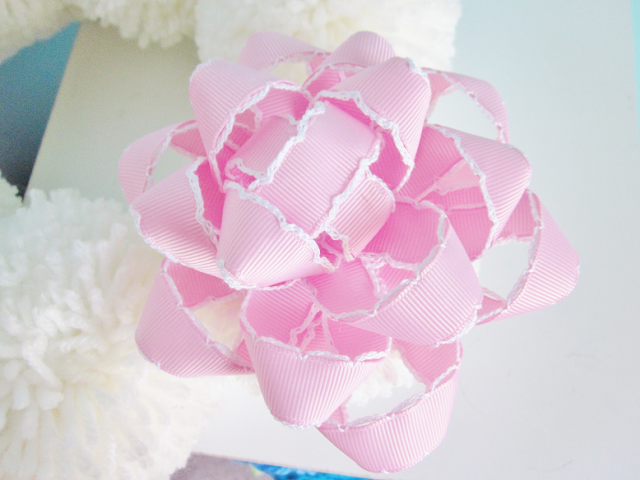 Time to make the ribbon bow. It looks complicated but I promise it's not as hard as it looks!
You will need a three 12 inch pieces, three 10 inch pieces and two 8 inch pieces of ribbon. Next, loop the top part of the ribbon and glue down in the center of the ribbon (I used a no-sew glue for this part), repeat on the other side. Follow the picture above to help you. Do this to all of the pieces, you should have 8 ribbon pieces total.
Next place the 12-inch ribbons pieces on top of each other in a flower position (check picture above). Layer the 10-inch ribbons around the open spaces (without any loops) and glue down. Do the same to the 8-inch pieces.
Cut out two 4-inch pieces out of the ribbon and turn into a loop and glue. Loop the second piece through the first loop and then glue (look at the picture above).
Glue the two loops in the center of the bow and you are done with the bow. Complete your wreath by hot gluing the ribbon bow into the top center of the pom pom wreath.
Do you hang wreaths around your home?