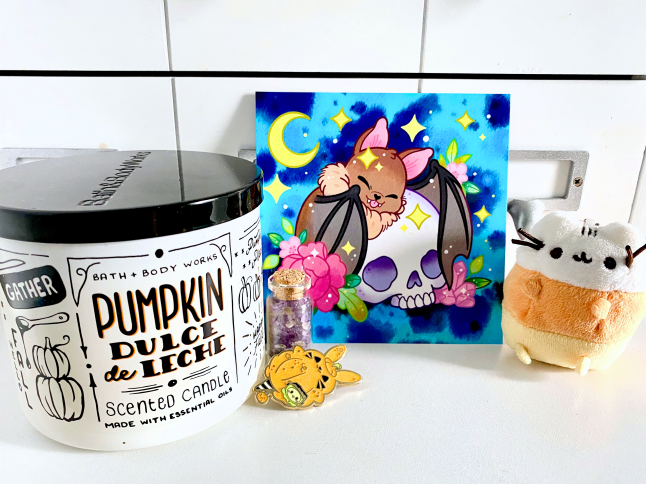 What happened this week
Just a reminder that there is a few days left to enter
this giveaway
. Enter and share if you're interested. I also added those keychains to
my shop
so if you don't win you can purchase them instead.
Current favorites
Watching: Unsolved Mysteries
Drinking: French press coffee. I took out my french press this week because my mom brought back some ground coffee from one of our favorite coffee shops when she was in Mexico so I've been using the french press to make iced coffee with it. I usually use instant coffee when I make my iced coffees but using french pressed coffee is a game changer! You can really taste the flavor in the ground coffee.
Loving: The lingering smell of sage in my room. I love the smell of white sage!
Excited for: This weekend I'm going to carve a pumpkin and finish watching the Haunting of Bly Manor with my younger sister. It will be a spooky weekend!
Working on: Crocheting some home decor for my sister's house. My older sister is moving next week so I want to crochet her some stuff for her new home. She says she wants placemats for her kitchen table. We'll see what I come up with. haha
Quote: Strength grows in the moments when you think you can't go on but you keep going anyway.
Dear Diary, #41
Now playιng: [Make A Wish (Birthday Song)] – [NCT U]
1:21 ───♡──── 3:49